We are an award winning design agency
We are an energetic and vibrant team, we like to challenge the ideas of the norm to create unique, solution based websites in order to maximise your online presence.
Our central Bond Media team consists of members adept at managing all-encompassing project needs. This entails proficiently addressing project management, design, delivery, and marketing facets. At each project juncture, you're seamlessly connected with the appropriate team member, assuring a streamlined operation.
In addition to our core team, we maintain a reservoir of consultants whom we incorporate into projects as needed. These consultants undergo rigorous evaluation and adhere to the highest quality standards, seamlessly integrating with our team.
Plan
It all starts with you. We go through your brief so that we have a solid understanding of your audience, your aims, and how we can deliver your goals & vision.
Present
Together we work up the scope of the project, agreeing on the look and feel of brands and websites, and for web projects agree the feature set available to visitors of the site, and you as the website administrator.
Discuss
Design concepts are presented to you for approval, and tweaked to match your goals. For website our developers use the site specification and the signed off designs to build the site.
Deliver
Before the big day we'll have shown you the website on our secure development environment so you can be confident when you release your masterpiece to the world. We'll help you spread the news by designing trackable email newsletters that you can send to your audience to tell them you are open for business.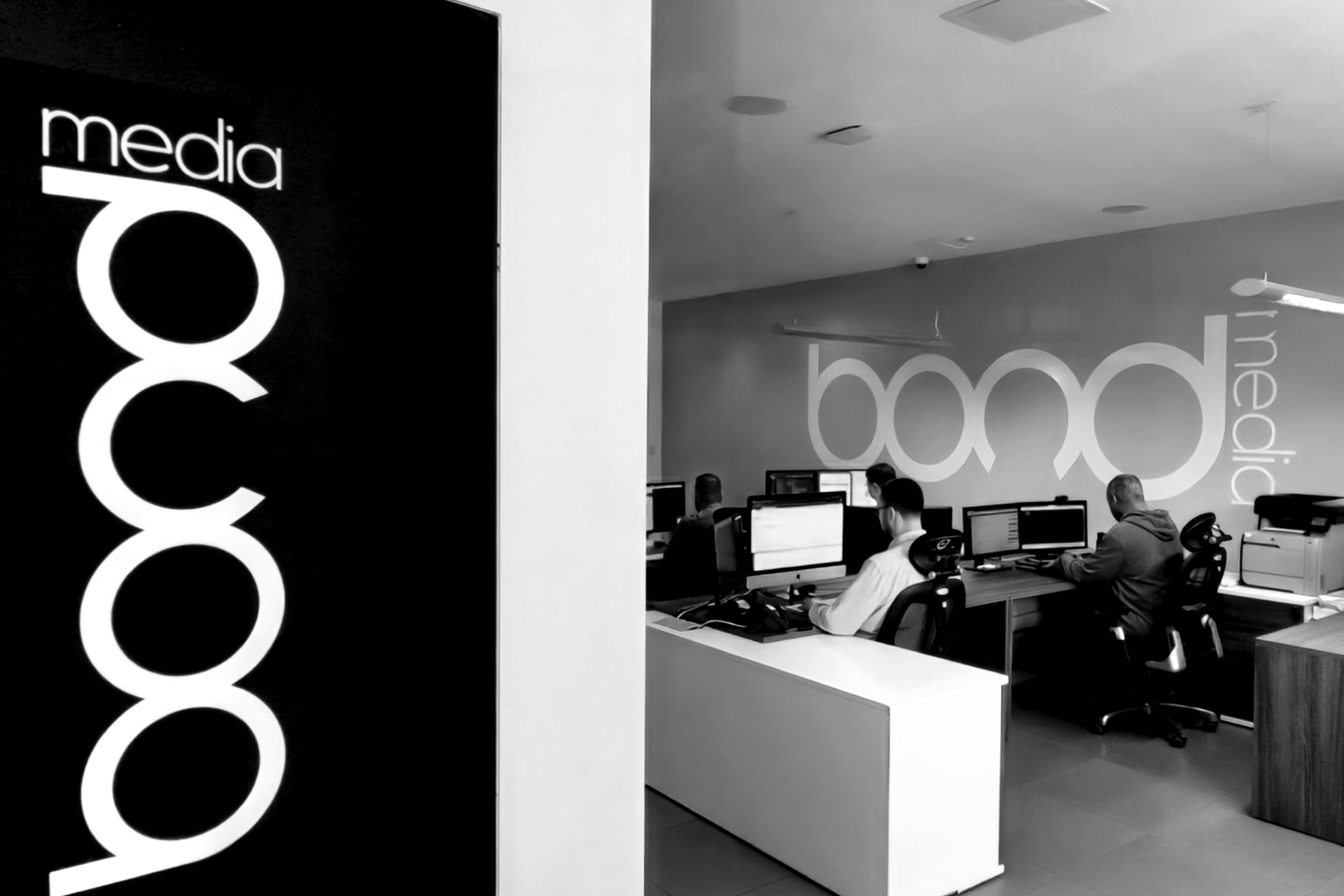 Our overarching vision is deeply committed to providing clients with a comprehensive spectrum of digital solutions, meticulously tailored to the most exacting standards. Our unwavering dedication is geared towards not just meeting, but surpassing your expectations, as we expertly navigate the path to an optimal outcome. With an astute understanding of your aspirations, we adeptly translate your conceptualisations into tangible realities, consistently ensuring an alignment that resonates with your unique vision.
AWW Awards Winner
Magician X
Agency of the Year
Best Digital Solution
Design Agency of the Year
Robstep CSS Award
Best Interactive Product Display
Bond Media developed our website and we were absolutely delighted with the way that they interacted with our management, understood the brief and delivered precisely what we wanted.We would have no hesitation in recommending them and we will certainly be using them again.
My website has helped me to elevate my business, thank you for the amazing work you and your team has produced for me.
A great team offering round the clock support and advice which took away any anxiety or stress related to designing and launching a new multi site website within a tight time frame. A massive thank you to Anthony and Phillip at Bond Media.
Worth every penny! Certainly not as expensive as three years of let-downs! Massive thank you Anthony, Philip and the Bond Media team. Huge weight off my shoulders and a site that is already paying for itself.