Professional medical website designs that evoke trust with prospective patients.
Medical / Healthcare Websites
As a healthcare provider, you know that first impressions are everything. Our websites help you connect with prospective patients and position your services as industry-leading and reliable.

It's a well-known fact that the internet is often the first port of call for people looking for medical services, and we view each website we design as an opportunity to give our clients a platform that ensures their medical services shine.
If you want more visitors, higher conversion rates, and the opportunity to display your professionalism, Bond Media can help.
Our Medical Websites Services
A great website is so much for than an attractive design. It's an online platform that serves as a place for you to showcase your services and provide your users with an online experience that makes seeking medical attention easier.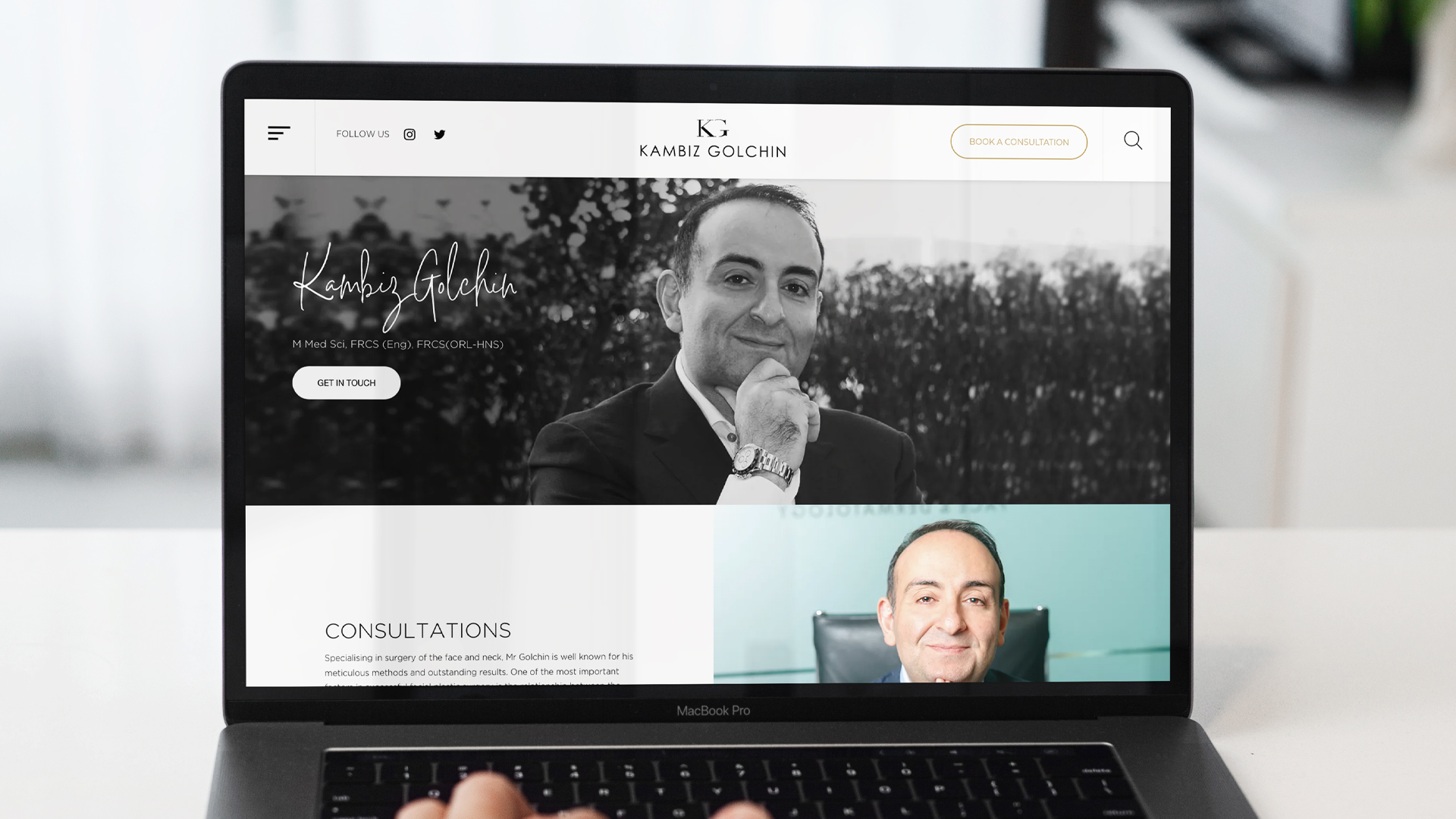 Dynamic Website Design, Unique To Your Needs
You need a great website but don't know how to achieve your goals. The main problem with many design agencies is they use templates then customise them to reflect your branding.
While this might seem like a good idea, these templates fail to embody the unique elements of your business, and many visitors have a 'been there, seen it' mentality.
The only way to deliver a fantastic experience that displays your medical expertise is through bespoke website design services.
Bond Media specialises in creating bespoke designs that give you a unique web presence. We don't believe in cookie-cutter websites, so if you want to stand out from the crowd, we know we won't disappoint.
Integrations That Streamline Your Operations
Integrations are the backbone of any online platform and central to providing the best experience for visitors and patients. We offer a range of integrations with every website we design, ensuring you can deliver the best possible service.
Our integrations are designed for all medical services, including free consultation booking calendars, medication requests, appointment booking, a list of treatments with prices, and interactive patient testimonials.
We aim to give you everything you need to ensure your existing patients and new visitors can easily access your service.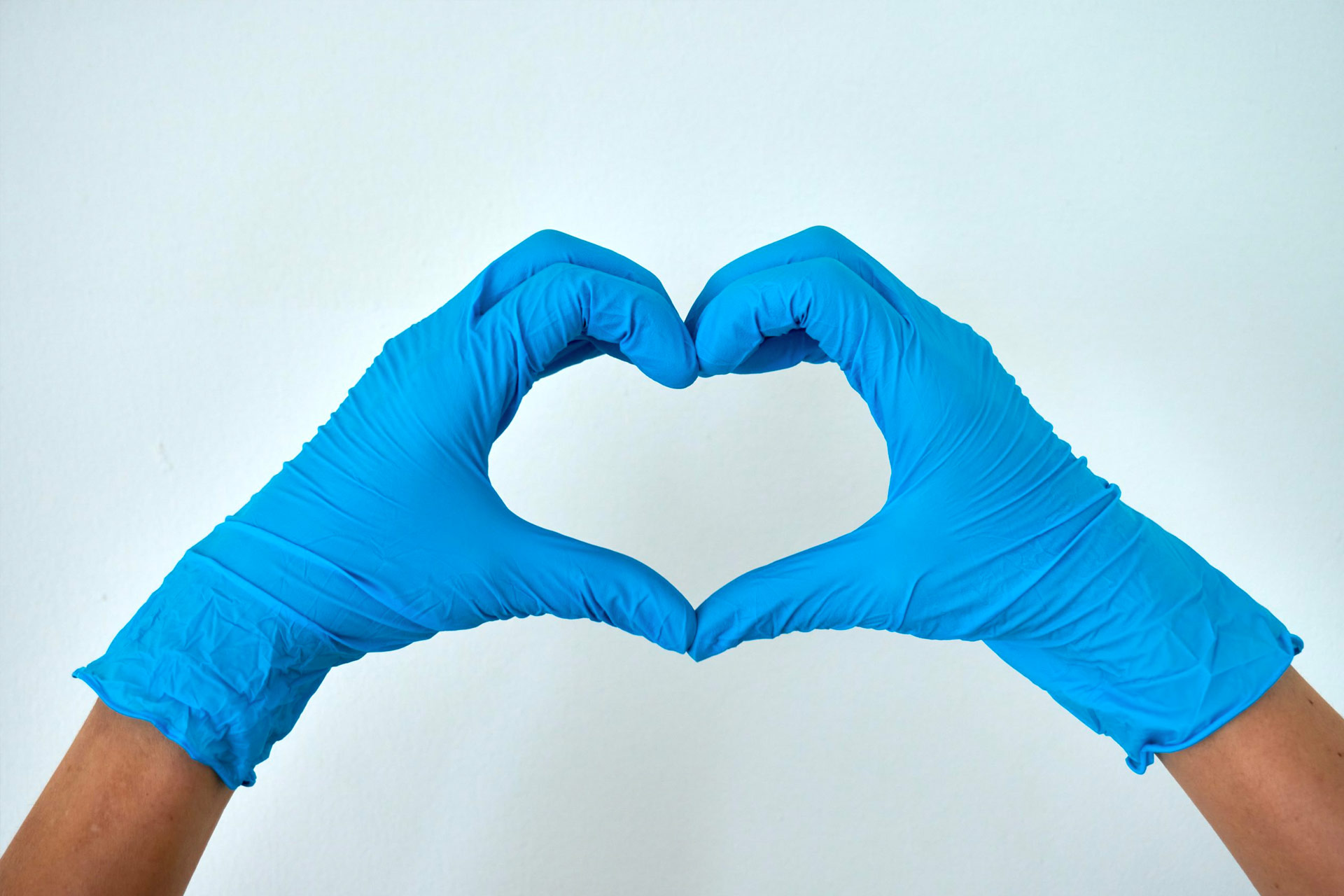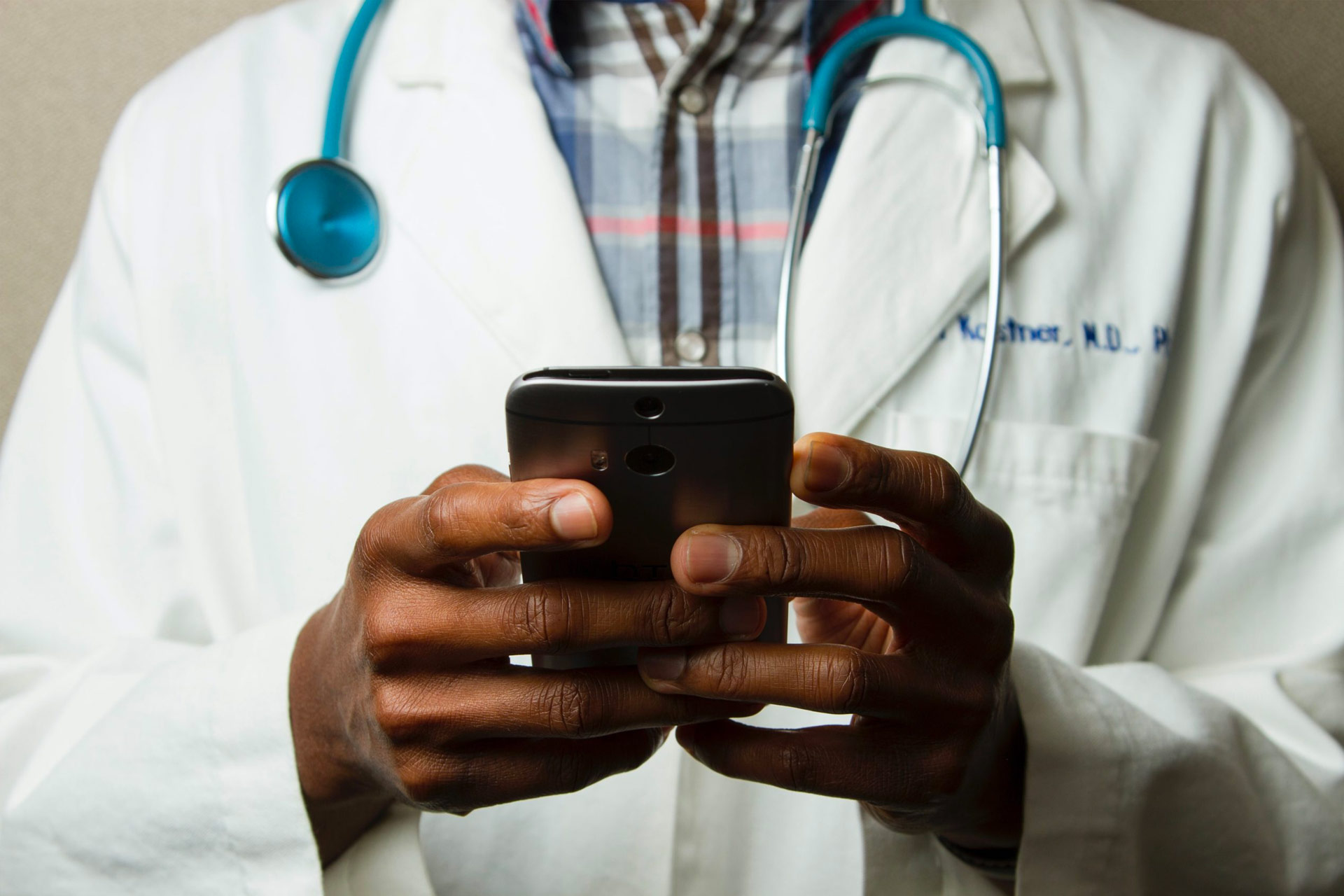 Responsive Websites. Always.
The worse thing for anyone visiting a website is to find it doesn't perform well. One of the most significant issues is unresponsive websites, which often occurs when a platform is designed for desktops and doesn't perform well on mobile devices.
Our websites are fully responsive, ensuring that your clients will always get the best browsing experience. You can always rest assured that any website we build for you will be tablet and mobile-friendly.
Full-Service SEO
A website without SEO is like a medical practice without an address. Search engine optimisation is central to visitors finding your site and understanding which services you offer.
All of our websites come with on-page SEO, and we'll also make sure your technical elements, such as page speed and navigation features, don't hold you back.
Our full-service SEO package takes all the guesswork out of ranking your website, meaning you can enjoy building your profile, knowing that your website has the foundations it needs to grow.
We'll give you everything you need to connect with your target audience and ensure you secure more patients through higher positions search engines such as Google and Bing.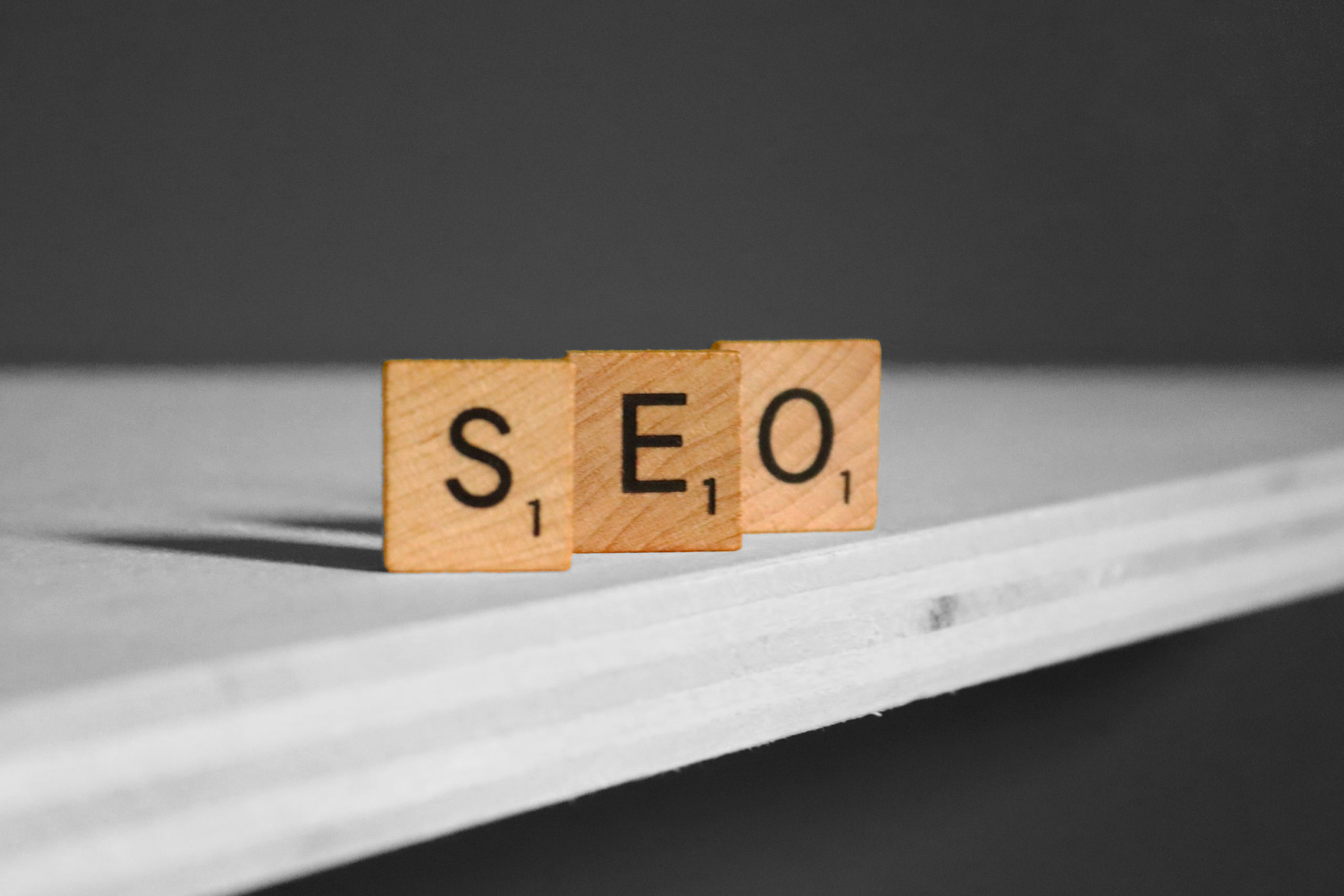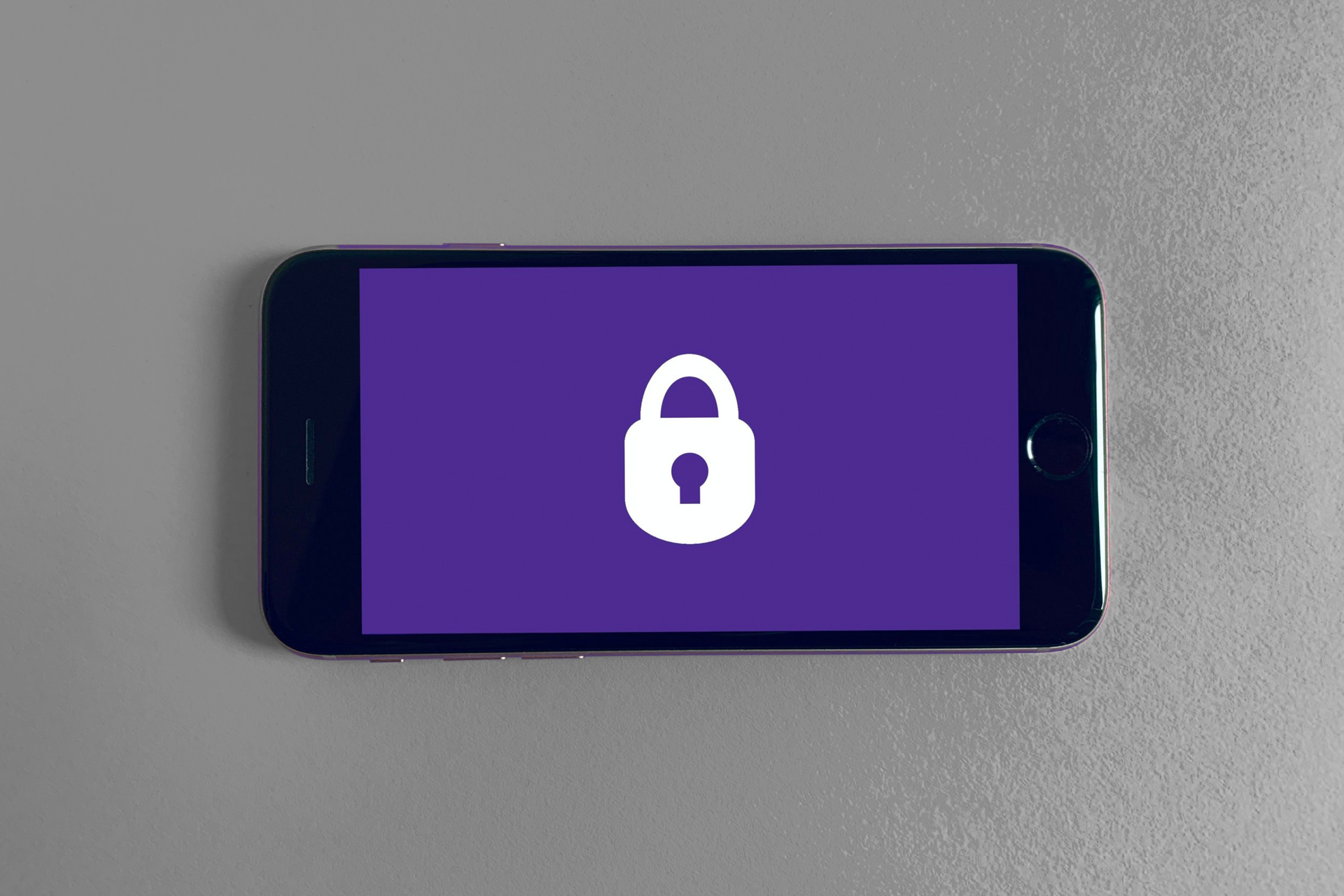 Full Compliance With GDPR Regulations
The GDPR means every website in Europe must comply with strict privacy and data protection rules. As a medical provider, this is essential, especially as you'll hold critical medical information.
Our medical website design services guarantee that your website will be completely secure, and you can offer expert advice to your patients without compromising their privacy.
To ensure your patients know they can trust in your services, we'll also make sure that your GDPR compliance is prominently displayed throughout your site.
Our Website Design Services Are Suitable For:
Doctors Surgeries
When it comes to their health, your patients want to know they're going to be looked after. We'll help you assure trust with your potential patients and deliver a seamless browsing experience.
Understandably, patients want to access services quickly, and in the latest GP Patient Satisfaction Survey the lowest satisfaction percentages were around accessibility to medical services.
A website with the right integrations can give your patients a better experience and help you to stand out from other practices.
Aesthetic Clinics
Many people decide to enhance their appearance to improve their confidence, but this is a significant investment, and prospective patients want to know that they'll receive the best service possible.
Our web design for plastic surgeons comes with integrations that can improve your conversions by showing before and after photographs of your previous work.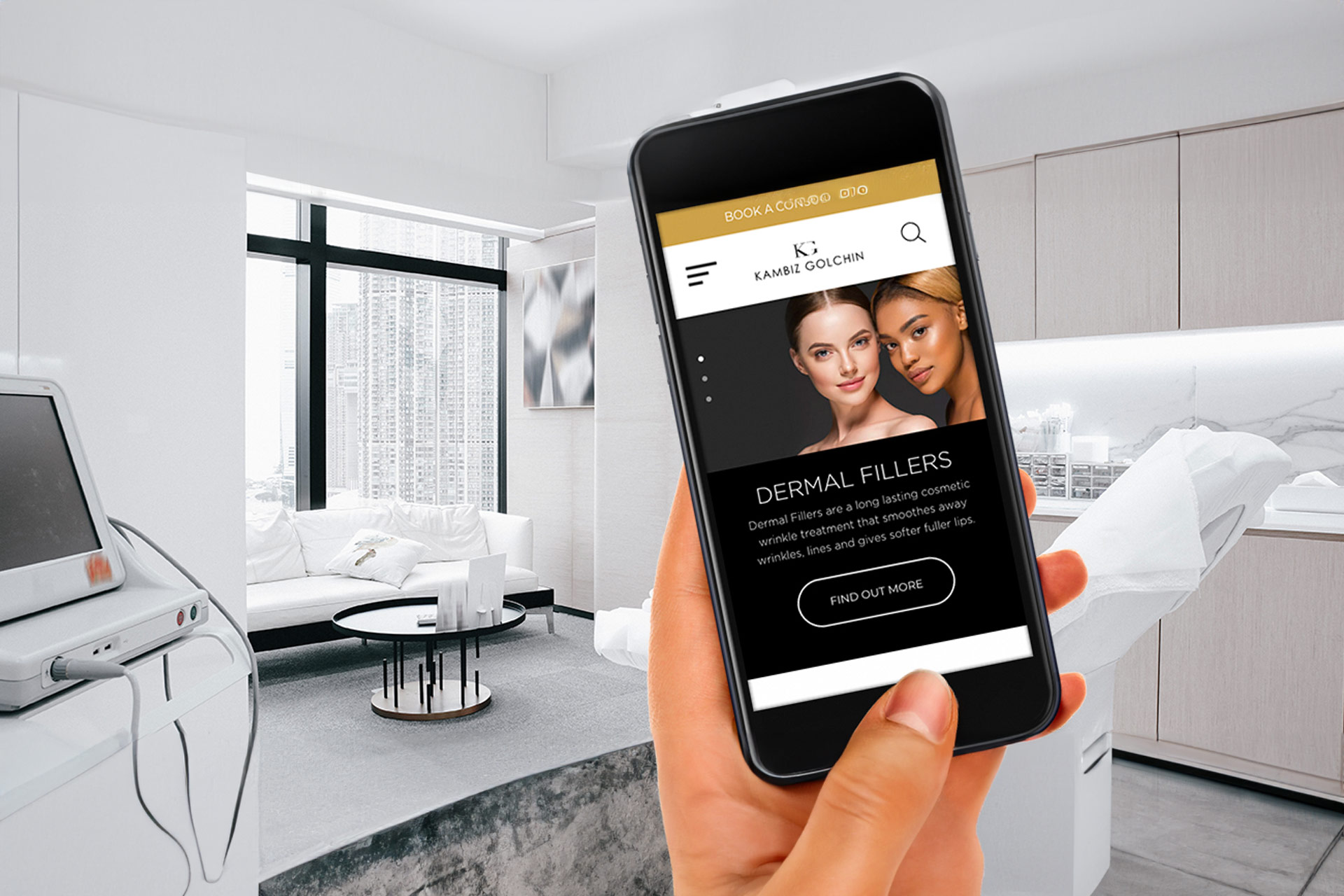 Hospitals
Hospitals are a source of worry for many patients – especially if they're waiting to undergo surgery. A fantastic website that provides information about what patients can expect from their stay can put your visitors at ease.
We'll fill your web pages with accessible information that displays your commitment to your patient's health, wellbeing and peace of mind that they're getting the best possible service.
Special Medical Services
Whether you offer consultancy services or specialise in a particular field of medicine, you'll need excellent design work to showcase your business.
We can include a range of unique elements to your website, including video testimonials, high-quality images, and interactive profiles that introduce people to your team.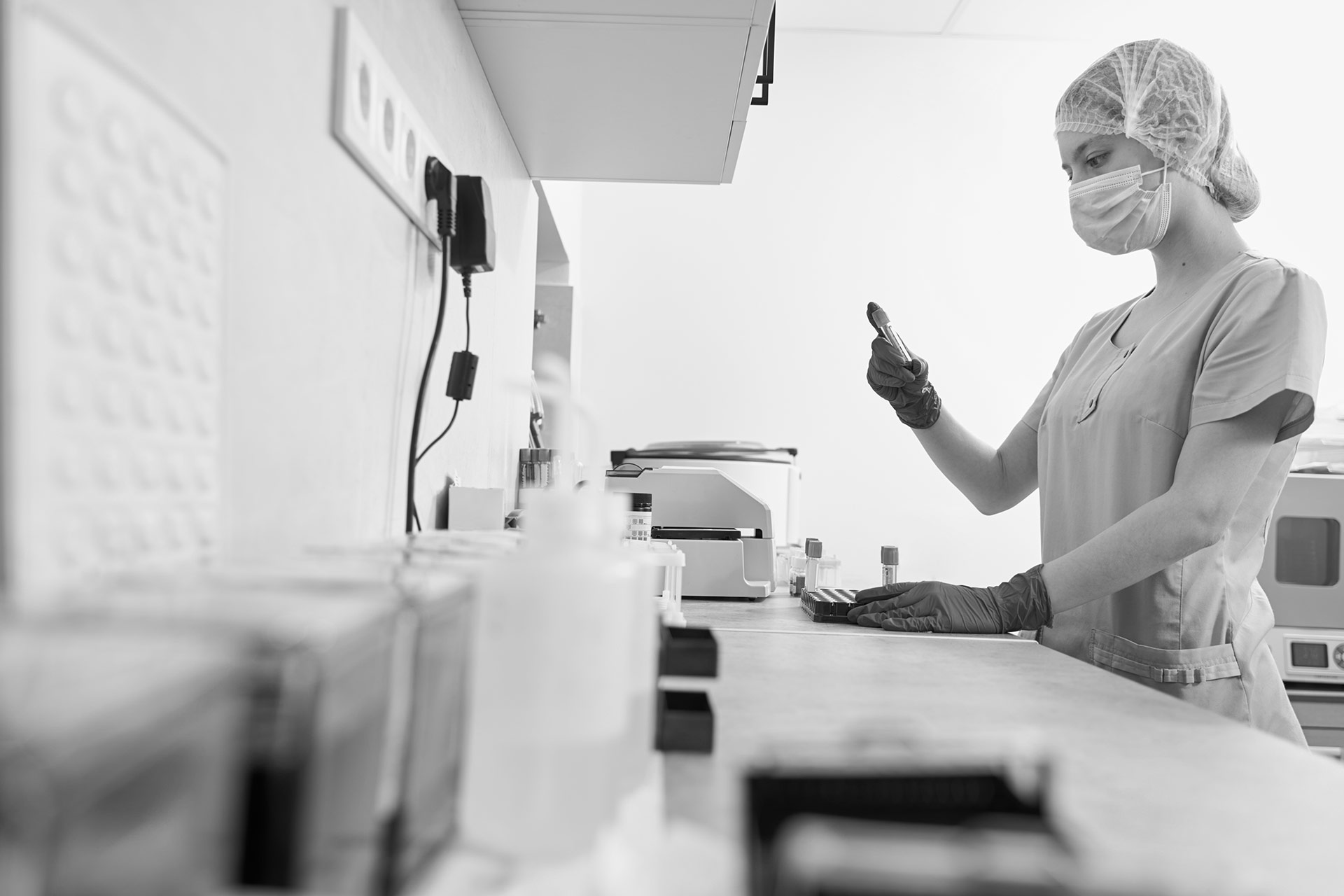 Why Your Medical Service Needs a Website
The internet has changed the way people live and do business. While people would often trust their local medical provider many years ago, there's a lot more choice now.
This translates to higher levels of competition within your community – but also more opportunities to diversify your medical practice and secure more patients from other areas.
With the right website, you can create a lasting impression on your audience and display yourself as an authority within your chosen medical services.
More Patients
When potential patients search for a new medical service provider, they will often start by looking online. If you do not have a website, you could be missing out on valuable opportunities to connect with potential patients.
Even worse, if you invest in a website but if it doesn't convert, you could lose out on potential patients. A digital experience for your patients is no longer a luxury; it's a necessity – we can help you make an instant impression and secure more patients.
Display Your Medical Expertise
A website can also be a great way to provide information about your medical services. You can use your website to educate potential and current patients about the treatments and procedures you offer.
In addition, you can use your website to answer common questions that patients may have about their health and wellbeing. By providing this valuable content, you can build trust with potential and current patients.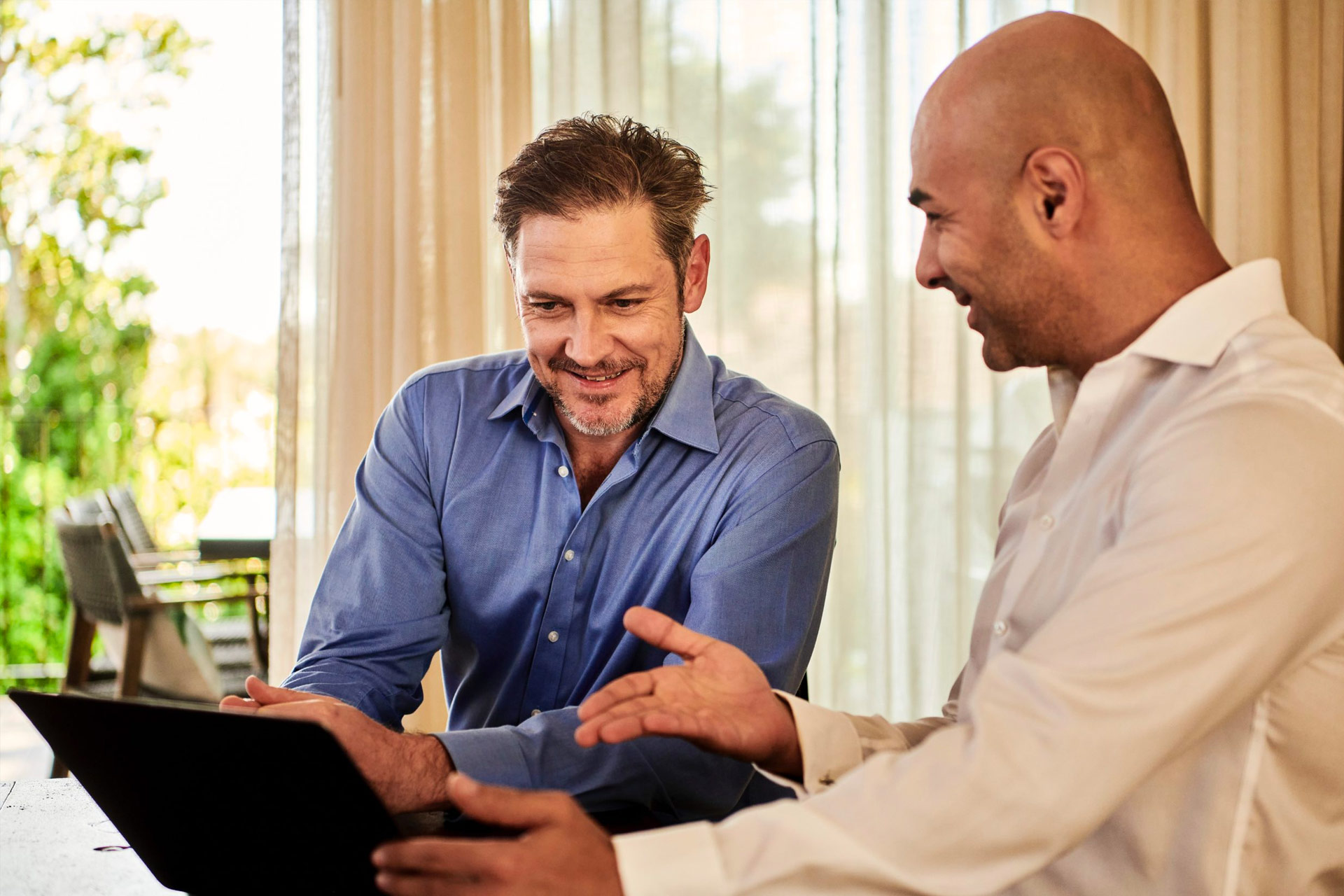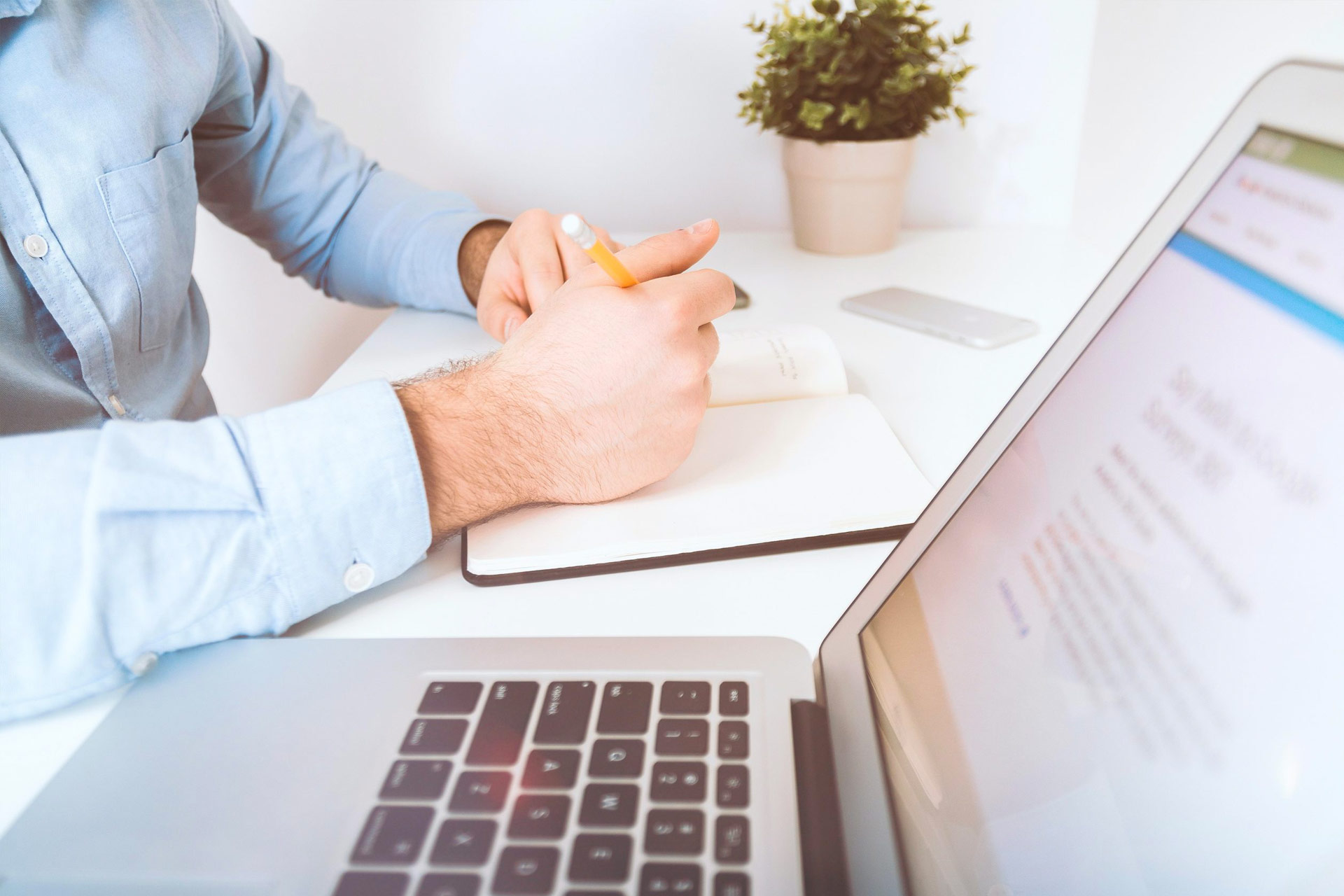 Become An Industry Authority
The medical industry is full of highly educated professionals, and broader medical organisations will often refer patients if they feel they could benefit from visiting a specialist clinic.
If your healthcare website shines, another healthcare professional will be happier to recommend your business to private patients.
Step 1 - Free Consultation
We want you to feel confident when using our services, which is why we offer a free consultation to all prospective clients. During the consultation, you'll get to tell us about the type of impression you want to make and fill us in on any design ideas. Once we know what you're looking for, our team will explain how we can help you. If you're happy to proceed, our designers and developers will begin their work.
Step 2 - Plan & Design
We use a mixture of designers and developers to ensure your website's functional and aesthetic elements shine. During the early stages of the design process, you'll be kept up to date with every idea, so you can be as active in the process as you'd like. Our team will always align with your preferred branding and colour scheme, ensuring your website represents you.
Step 3 - The Build
Once you approve the final design, it's time for the website build. Our team will leave no stone unturned as we bring your vision to life. Throughout the process, your dedicated account manager will keep you updated on what our team is doing, and if you have any further thoughts, we'll be able to implement them.
Step 4 - Review/Sign Off
You'll always have the opportunity to request any revisions, and our team will work hard to implement any changes. Once you're delighted with the final design, we'll sign your new website over, so you can focus on building a strong online presence.
Every Healthcare Provider That Chooses Bond Media Gets:
The best solution for your website design needs
A website is so much more than a pretty face for your business. We go out of our way to ensure that people visiting your website receive an amazing experience, with everything they need to impress and secure new patients.
Our websites are the perfect mixture of aesthetic perfection and high-degree functionality.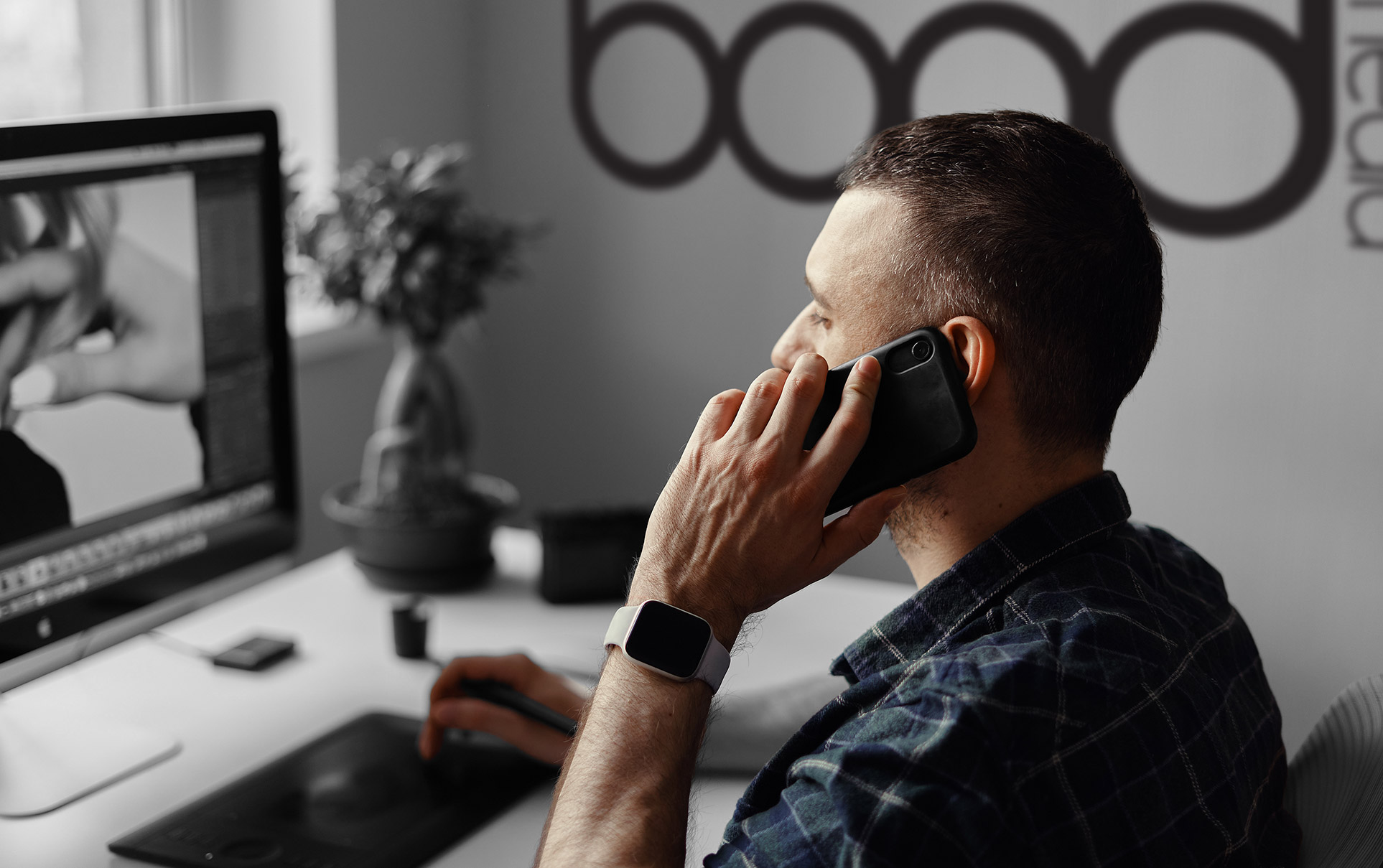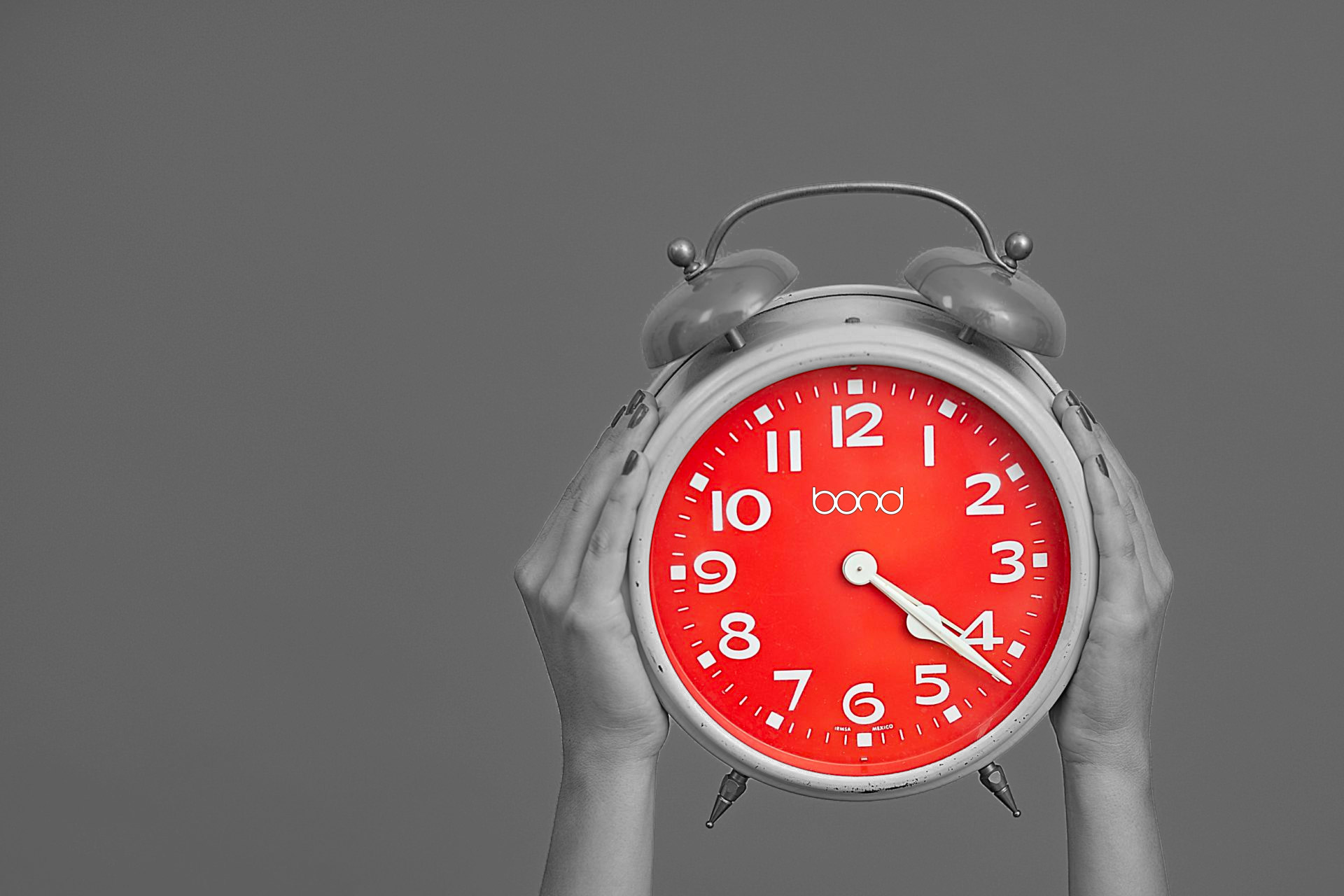 We always deliver on time.
Working with Bond Media guarantees you many things – and one thing we never compromise on is your delivery. If we say we'll get your website completed in a few days or weeks (depending on the scope), we'll deliver.
Out of the box mentality
Each project we take on is done with you in mind. What makes you special? How can we convey that through unique design? We'll always go out of the box to deliver something you can be proud of.
A website with excellent integrations and easy navigation doesn't have to be boring, and our team is experienced enough to provide you with a fully unique platform.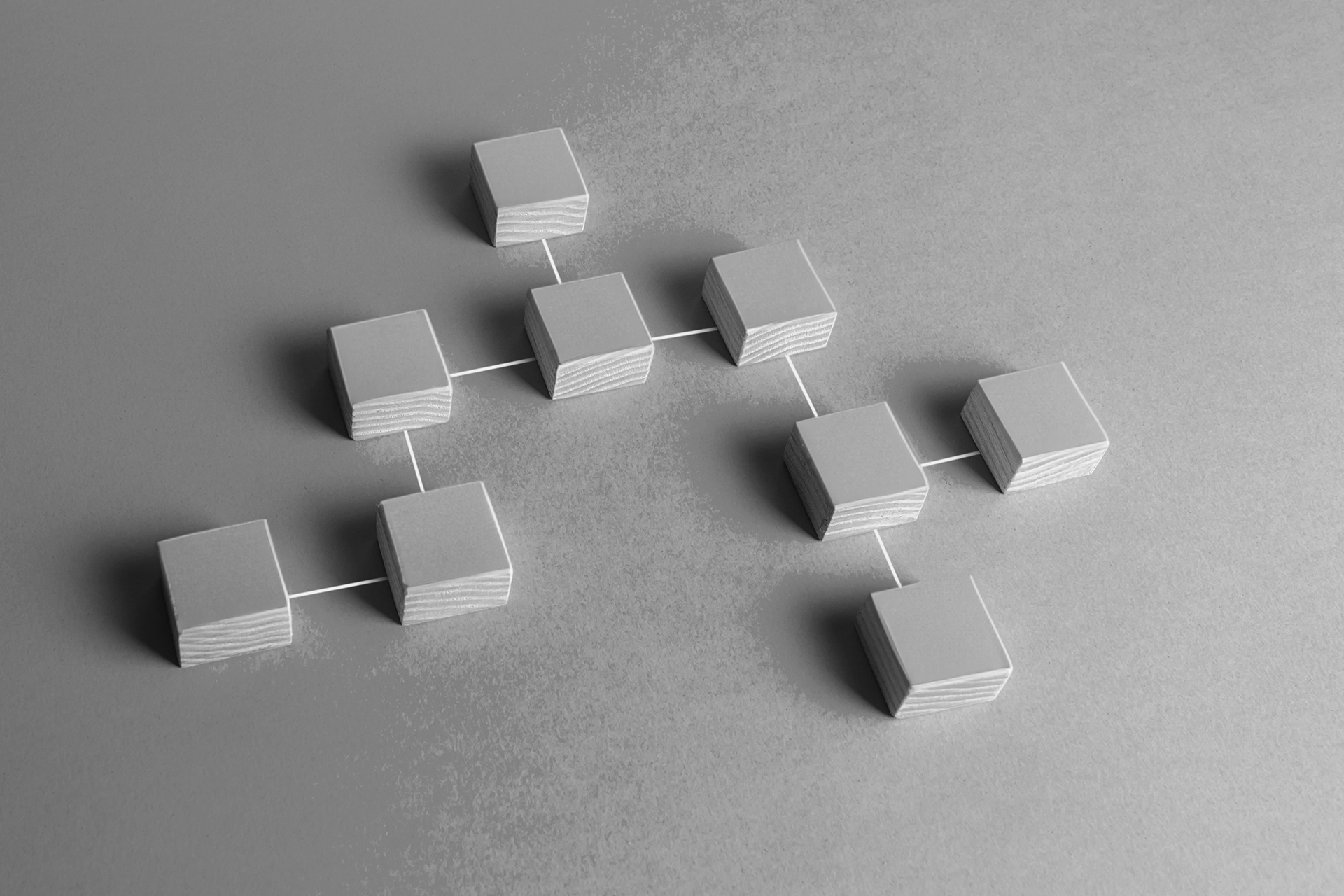 Are You Ready to Take Your Healthcare Website To New Heights?
If you'd like to see an example of our previous work, please visit our portfolio to understand how we've helped other businesses succeed through stunning website design.
Our medical website design services are cost-effective and tailored to the unique needs of your business. Please don't hesitate to book your free consultation today, and we'll look forward to explaining how we can help you.
Frequently Asked Questions
It can help, but it's not the only factor. Many elements go into search criteria, including the quality and relevance of your content, your website and domain authority, and many technical aspects.
We can help with the technical elements, and our websites certainly give you a foundation to build upon – but you will need to do a lot of digital marketing before you climb to the top of the search rankings.
Building a website can be a lot of work, and professionals spend years learning the necessary skills. If you're not a web developer or designer, you might be tempted to use a template website or DIY builder.
Template websites and DIY builders can be inflexible. If you want to change something or add new features down the line, you might have trouble doing that. They're also less reliable, and your website will probably be the same as many others – just different colours and images.
Custom websites are built for you, unique to your brand.
Yes, we offer other services for your business, including SEO for your industry, interactive video services, and web business consulting. Please feel free to contact us if you'd like to learn more.
Ready to start your Medical Website project?
We can help you, let's talk!