Overview
Brevont Store
UI / UX,

WordPress E-commerce

2023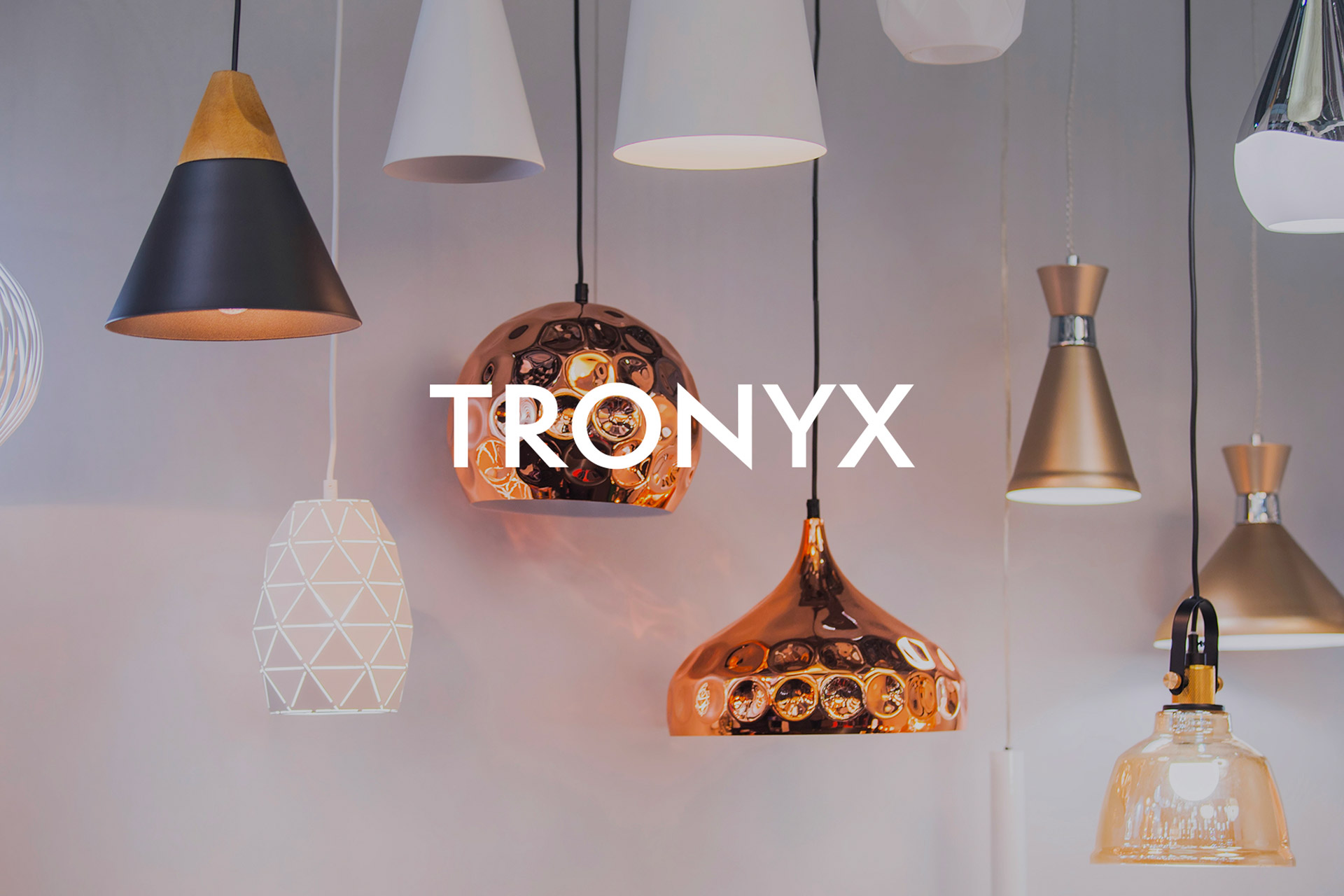 In collaboration with the client, we've not only created an e-commerce platform but a gateway to a new era of shopping. Brevont's journey is now digital, and every click is a testament to the seamless synergy between their vision and our solution.
TRONYX, a leading electronics brand, wanted to establish an ultra-slick e-commerce platform for their business. They provided a clear brief for a website that would be clear and easy to use for B2C customers. The website would need to have easy-to-use checkout functions and a simplified account area, with the foundation in place to support future SEO efforts.
Our path to crafting the ultimate solution for TRONYX began with a meticulous analysis of their needs and aspirations. We meticulously dissected every facet of their brand's essence to ensure that the e-commerce platform not only met but exceeded their expectations. With a clear brief in hand, we harnessed our expertise to engineer a B2C website that encapsulates simplicity without compromising sophistication.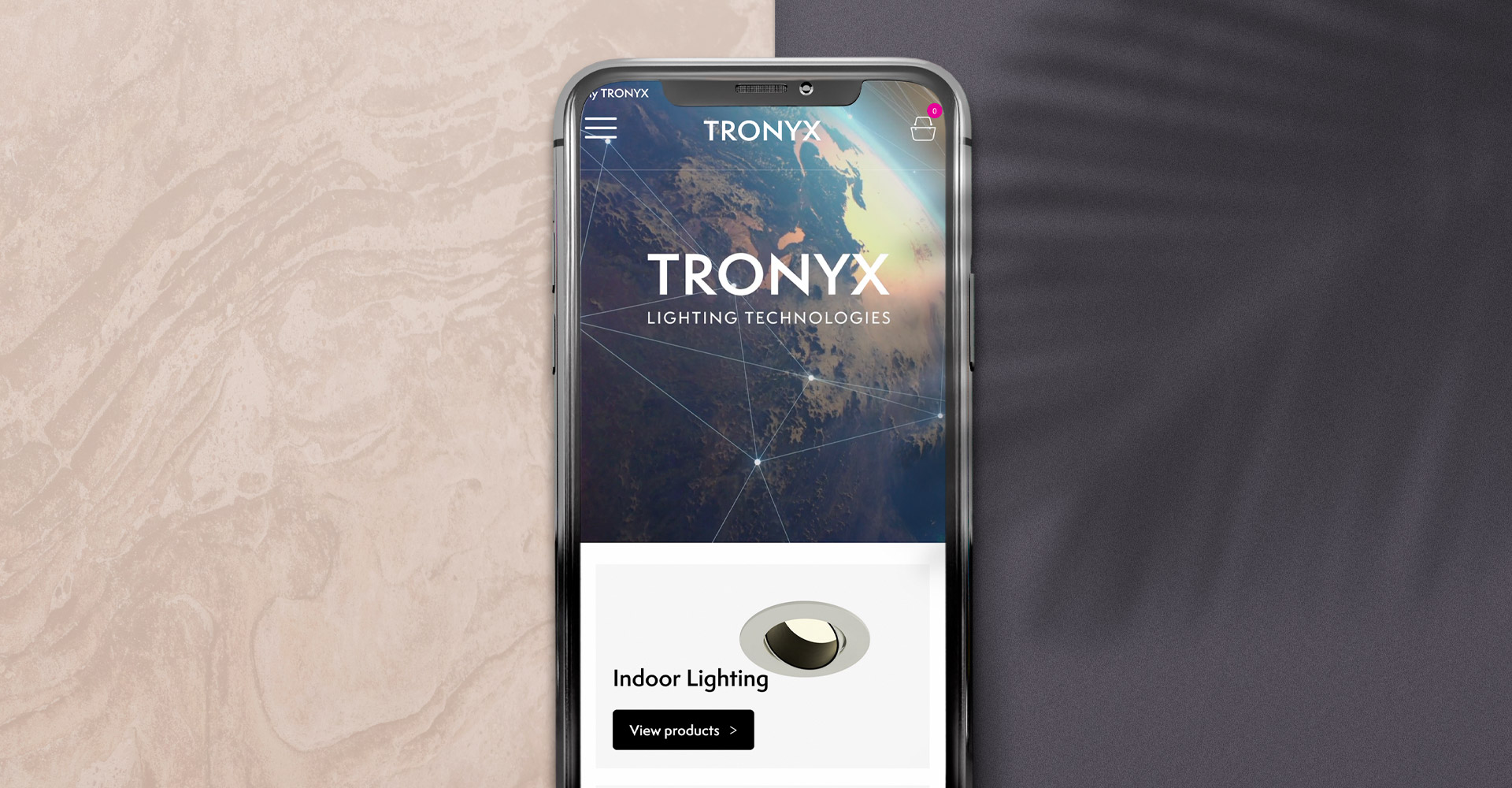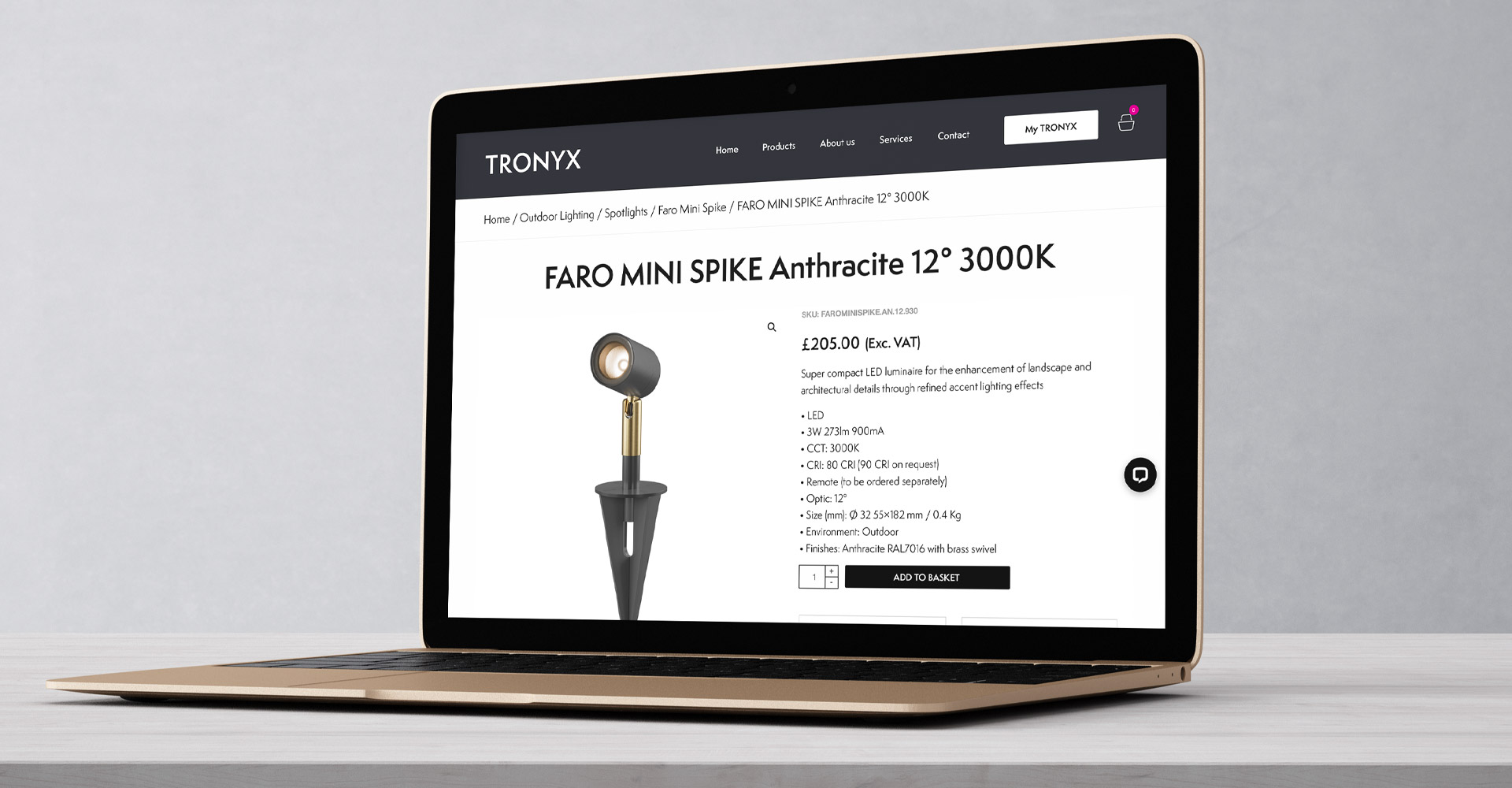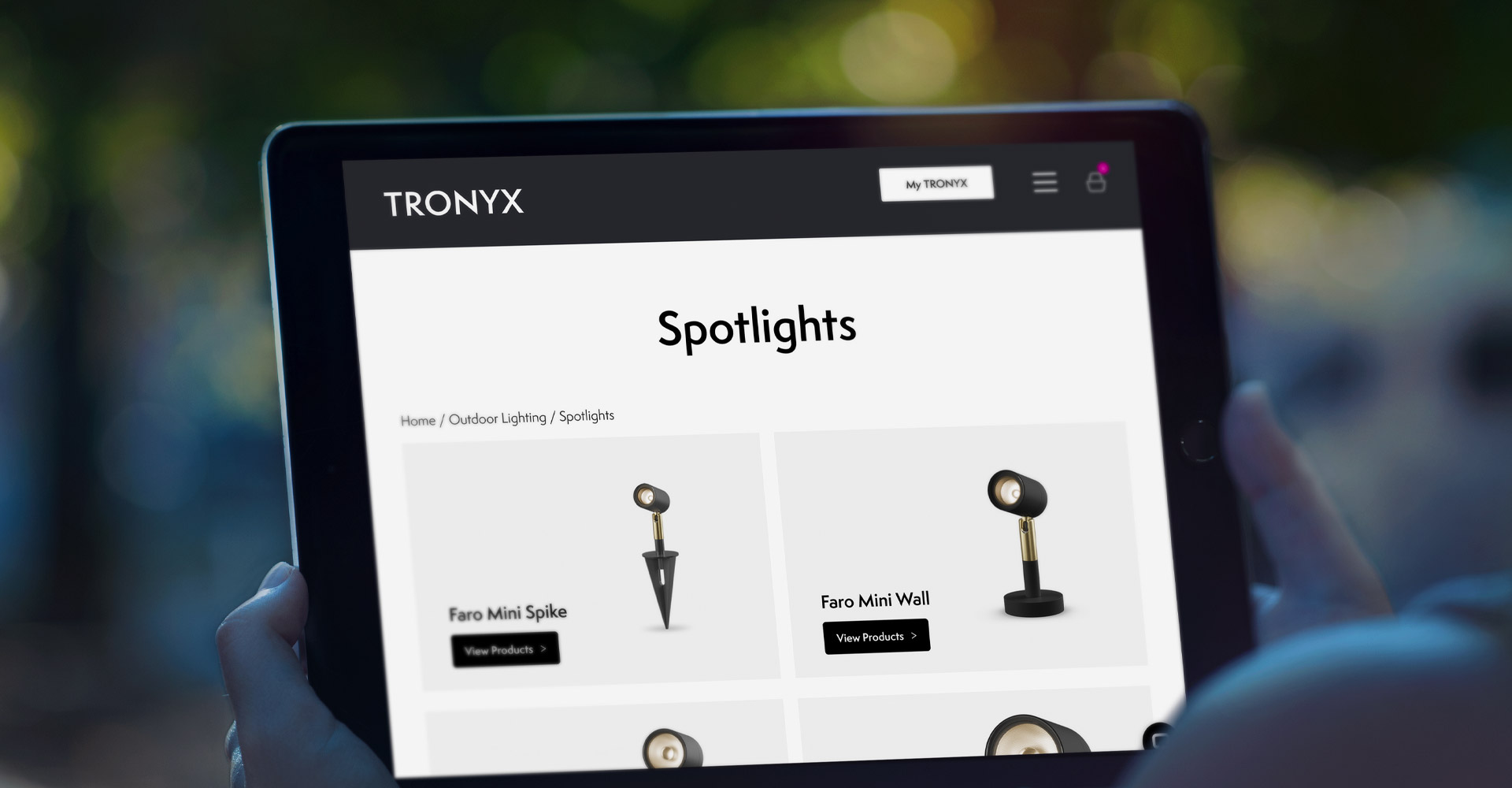 Colour Palette
When designing the website for TRONYX, we adhered to the brand's identity by maintaining a clean and straightforward color palette. This approach allowed the product photography to seamlessly incorporate the brand's colours into the site's visual appeal.
Typography
Upon careful examination of the brand guidelines and a thorough understanding of the intended messaging, we proceeded to assess the typography employed in the website design. Subsequently, we made the decision to transition to a web-safe font that aligns with the brand's identity and messaging.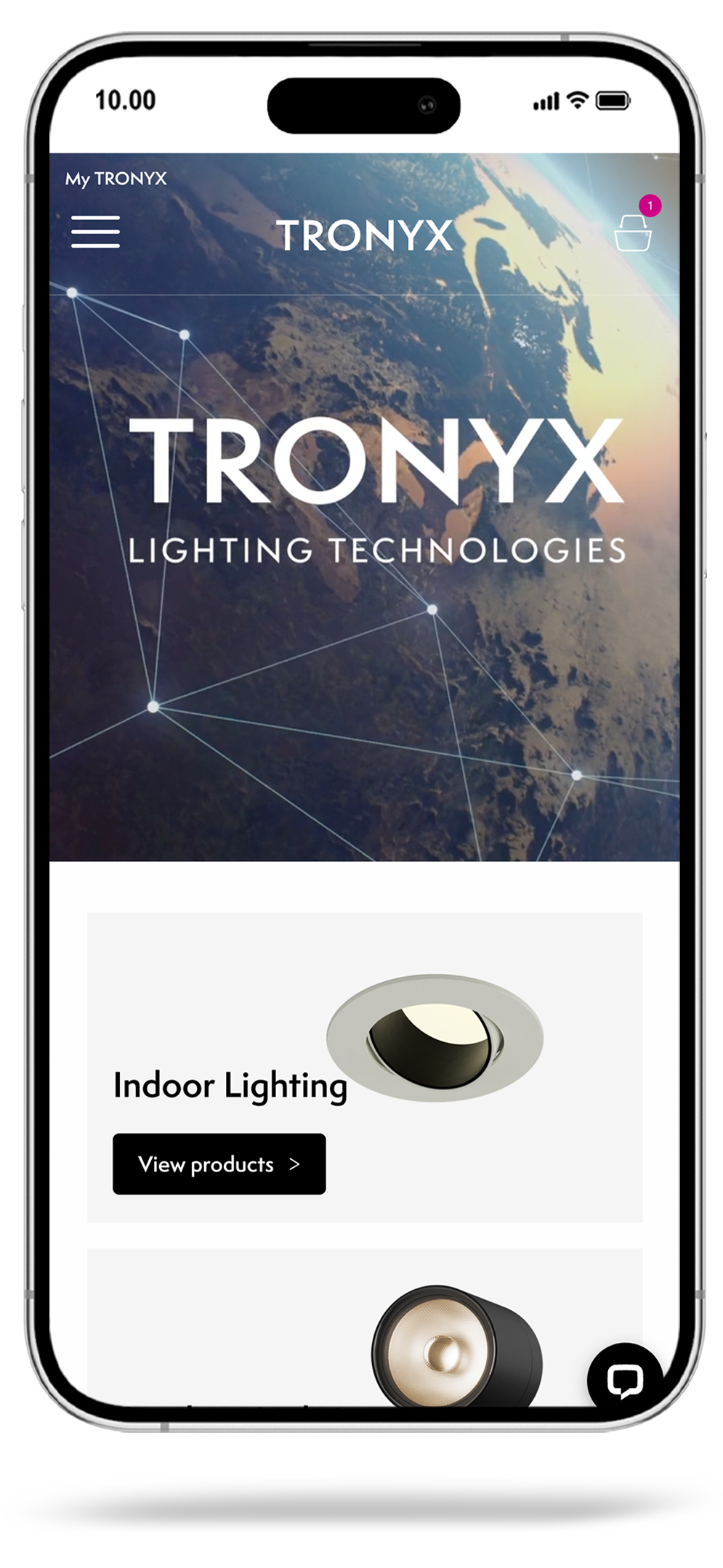 Home Page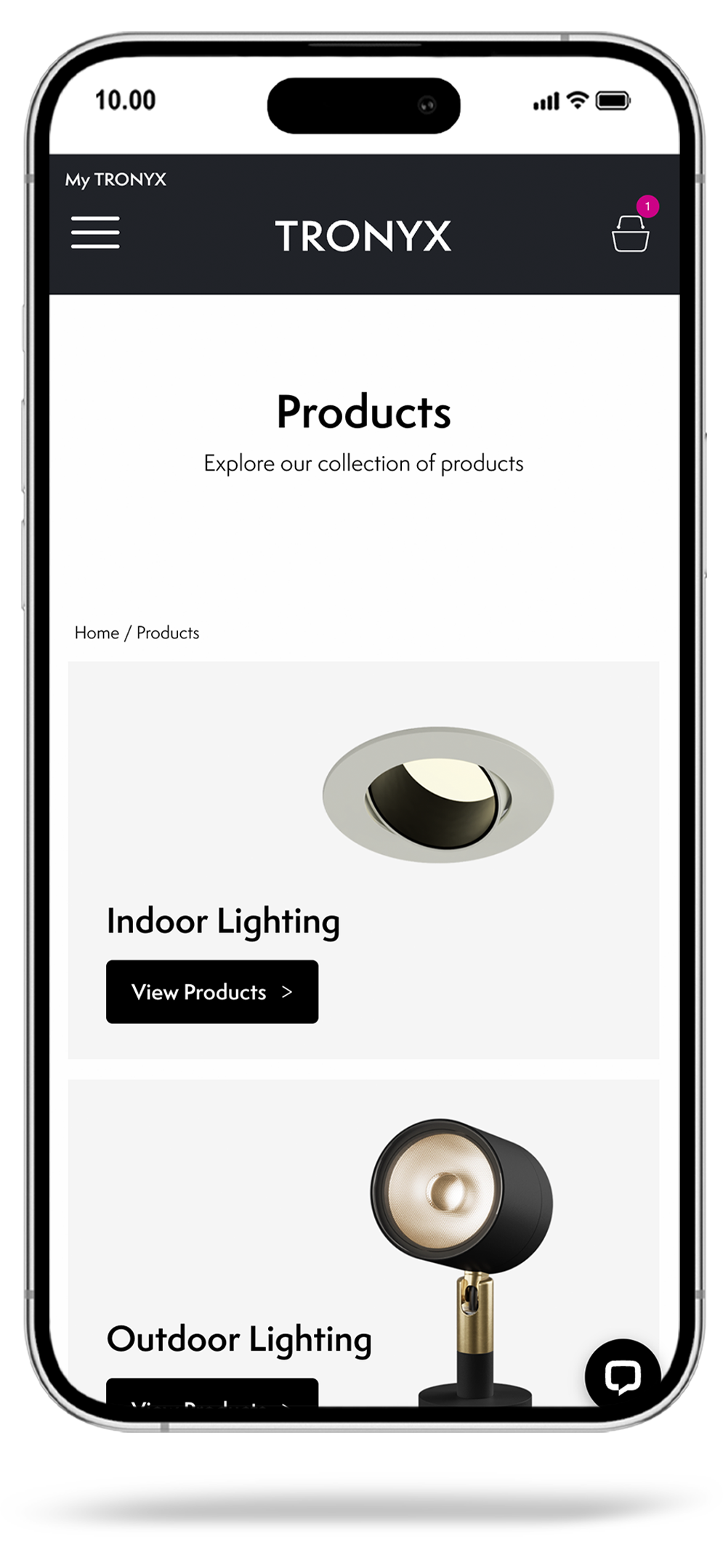 Shop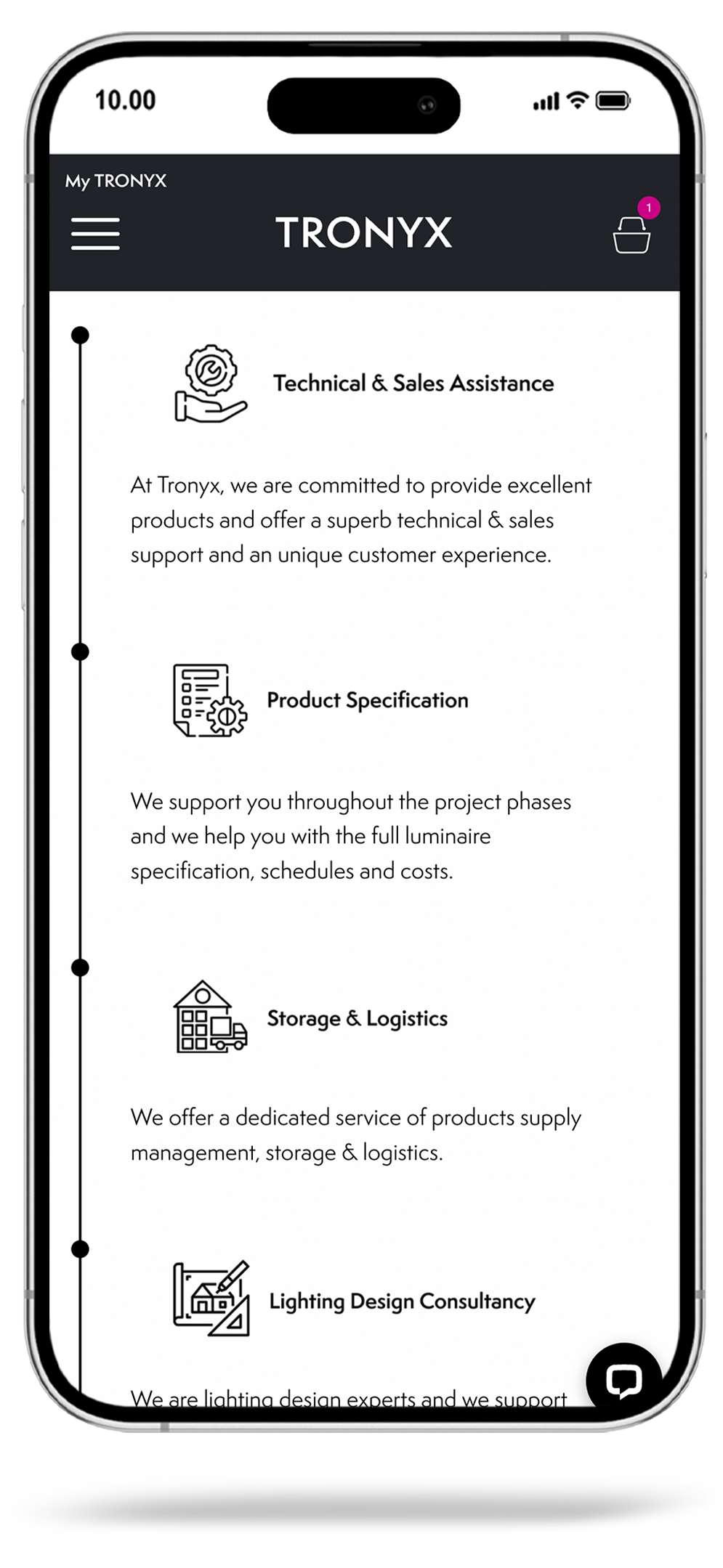 Services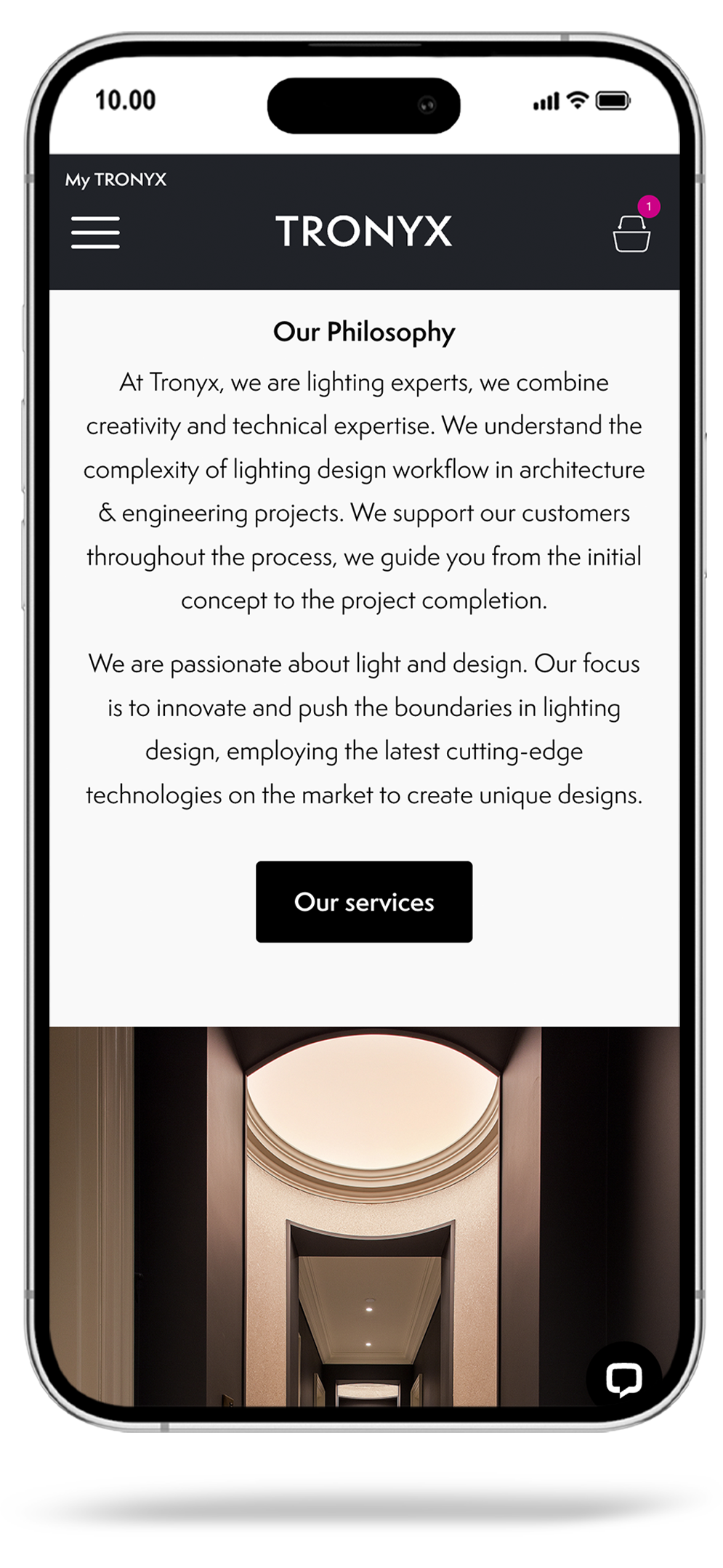 About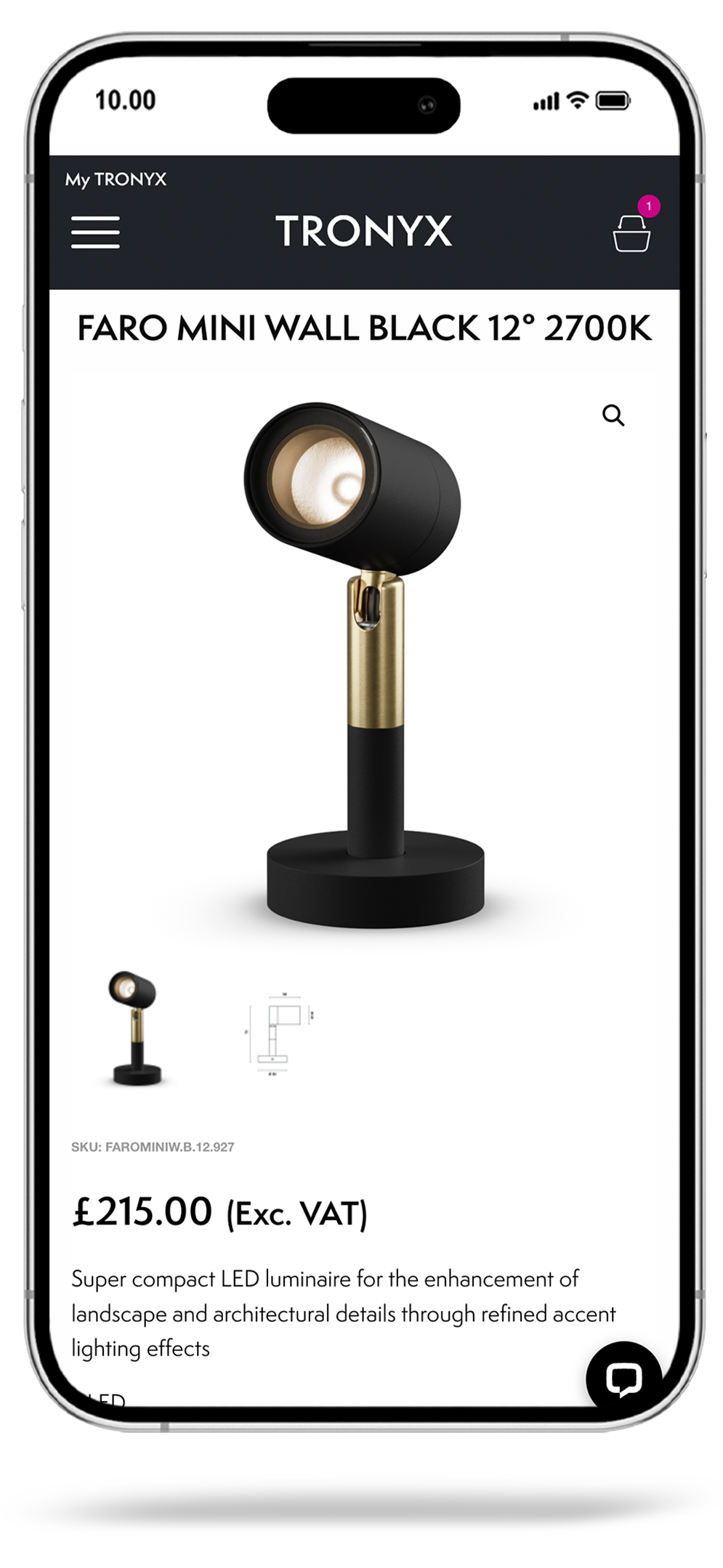 Products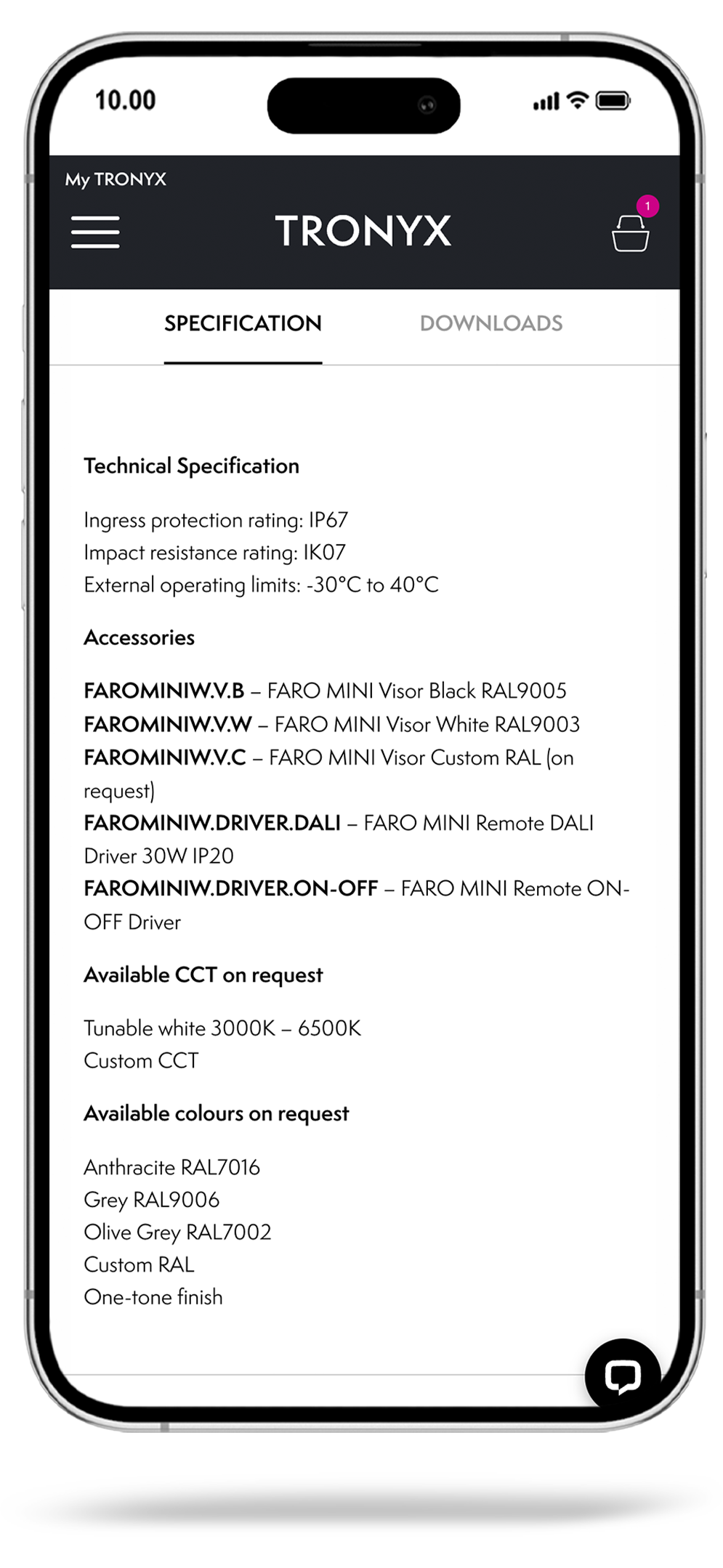 Specification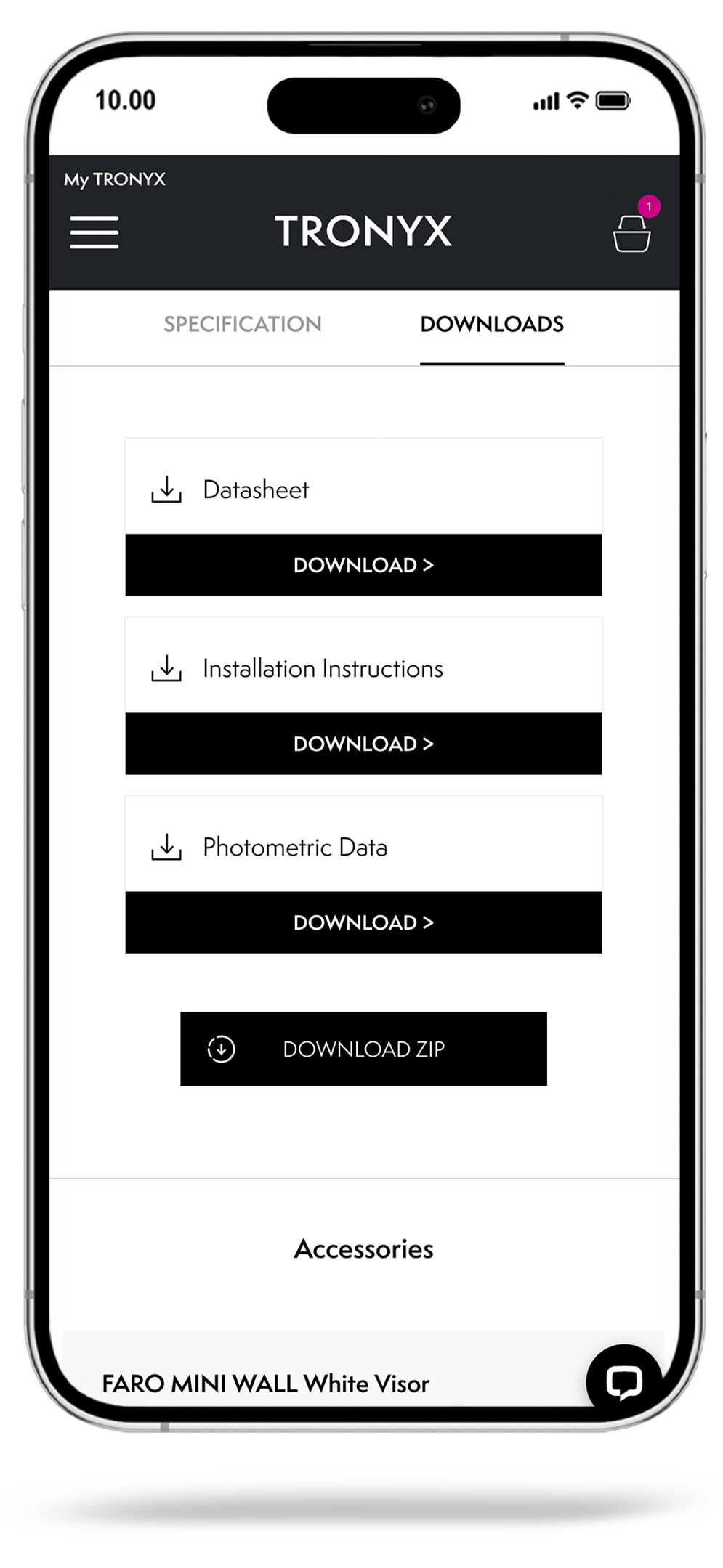 Downloads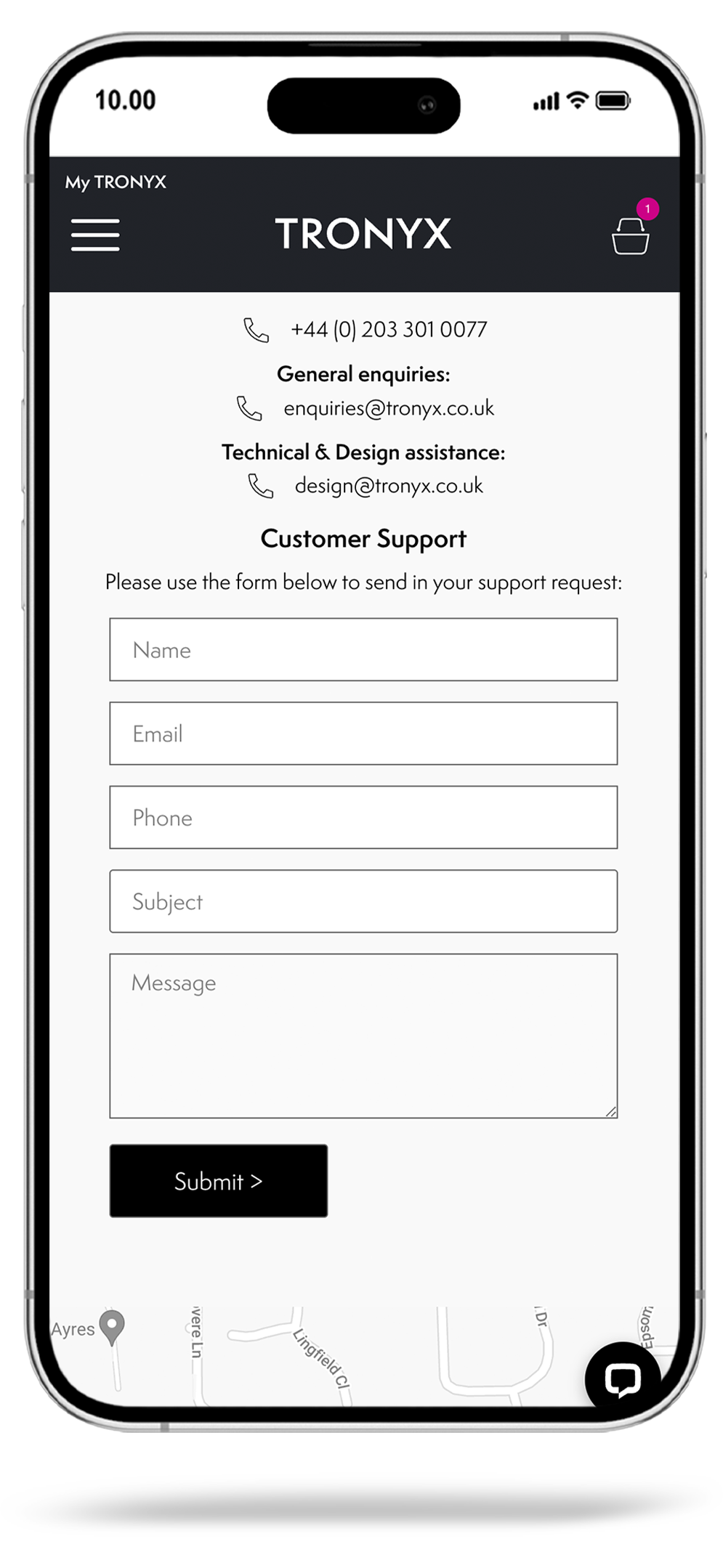 Contact
Premium Features
Our commitment to combining technology with design has yielded a website that seamlessly intertwines TRONYX's brand with practical functionality. We are proud to have provided a solution that perfectly aligns with their vision – a dynamic online platform that mirrors their location and empowers them to effortlessly manage their digital presence.
I've worked with many web design agencies over the years and I can say, without hesitation, that Bond Media are by far the best I've ever worked with. Anthony, Phillip, and the rest of the team are absolutely committed to providing outstanding designs that yield top results. If you are looking to work with a company who's as serious about your business as you are, you need to call them.