Overview
Unique Tennis
Branding,

UI / UX,

WordPress E-commerce,

WordPress Web Design

2023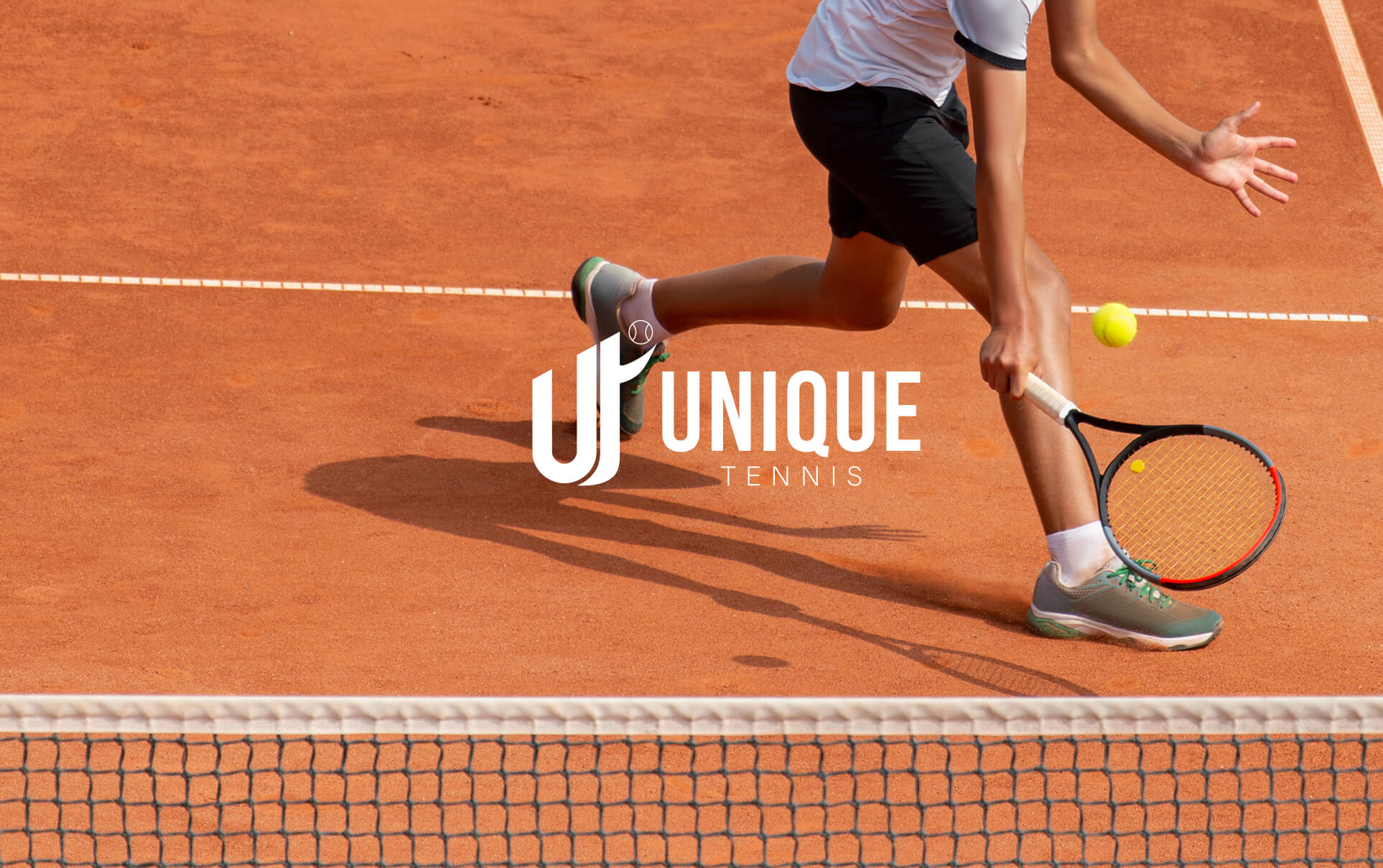 The Unique Tennis Academy approached Bond Media dissatisfied with their existing templated website. They had a clear desire to establish a robust brand identity and sought a custom-designed website that would perfectly align with their vision. Understanding the significance of this transformation, we embraced the challenge.
Unique Tennis held a clear vision: they aimed for a brand identity that would stand the test of time and a website that authentically portrayed their high-performance tennis academy.
The website we designed and developed for Unique Tennis was a holistic solution that perfectly aligned with their needs and goals. It seamlessly integrated various essential features, including user-friendly online application forms for prospective academy members, comprehensive player and coaching profiles, and an intuitive e-commerce store where visitors could easily purchase their exclusive branded merchandise. This all-encompassing platform not only streamlined their online operations but also provided a dynamic digital presence that effectively showcased their high-performance tennis academy to the world, reinforcing their commitment to excellence in the sport.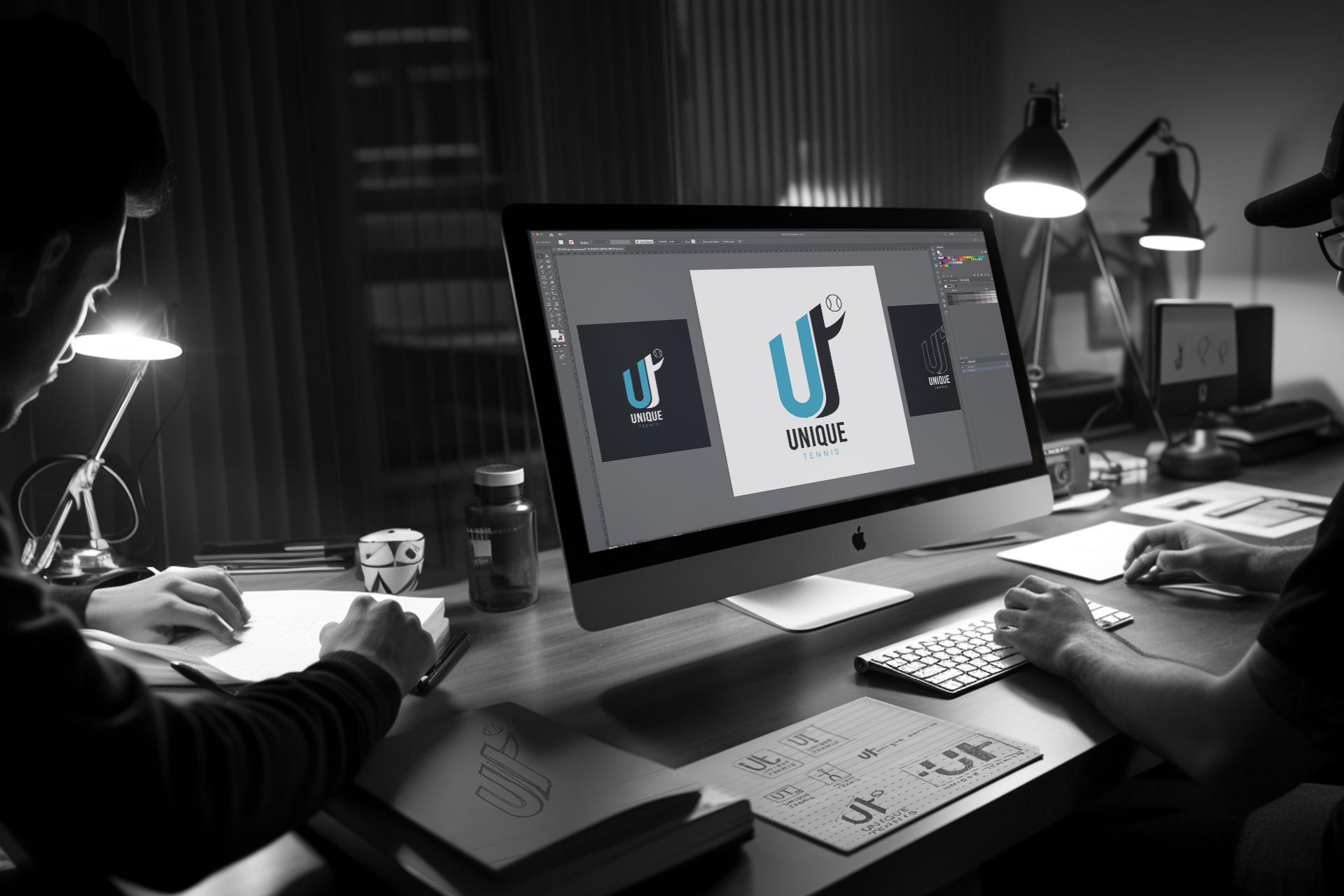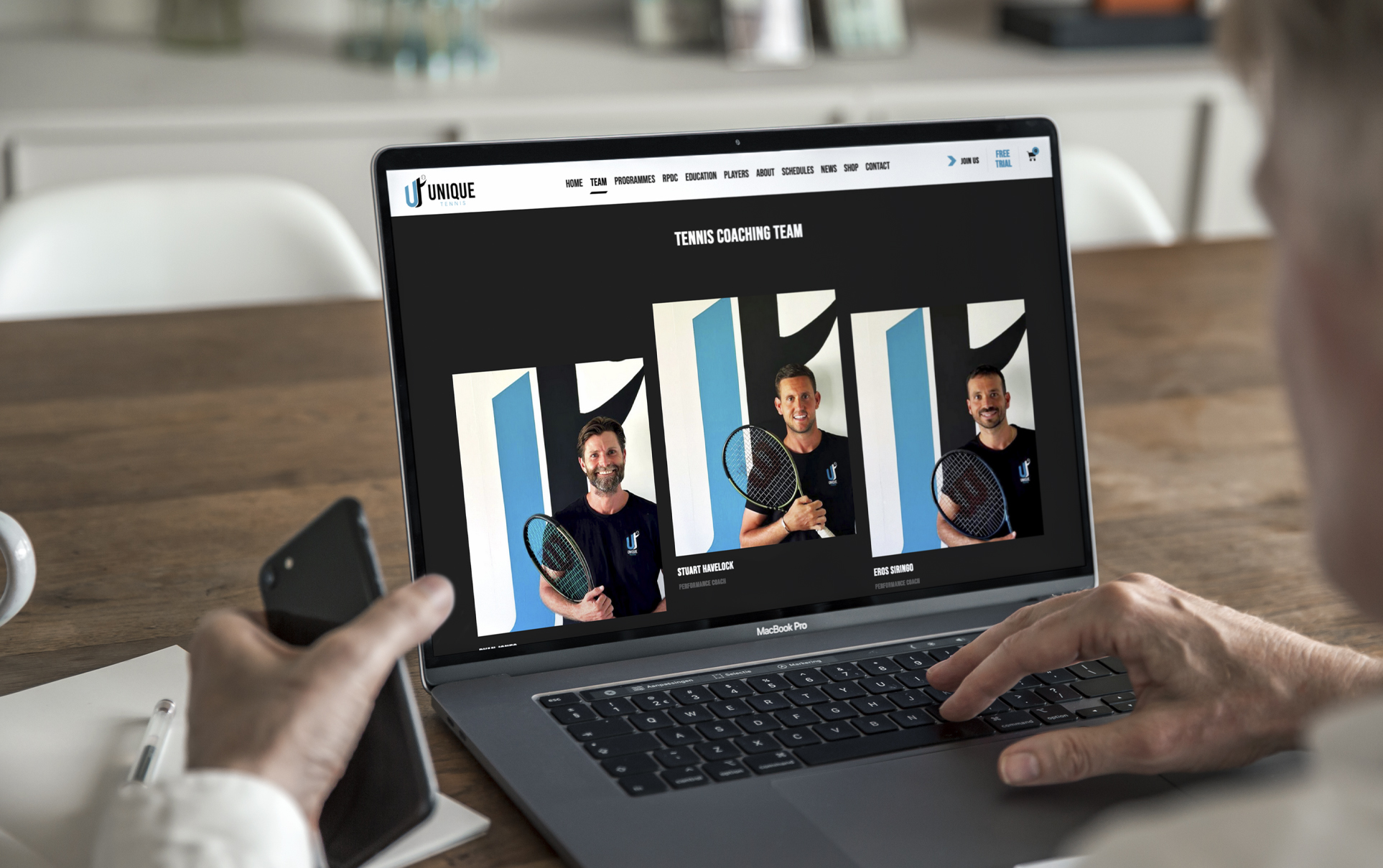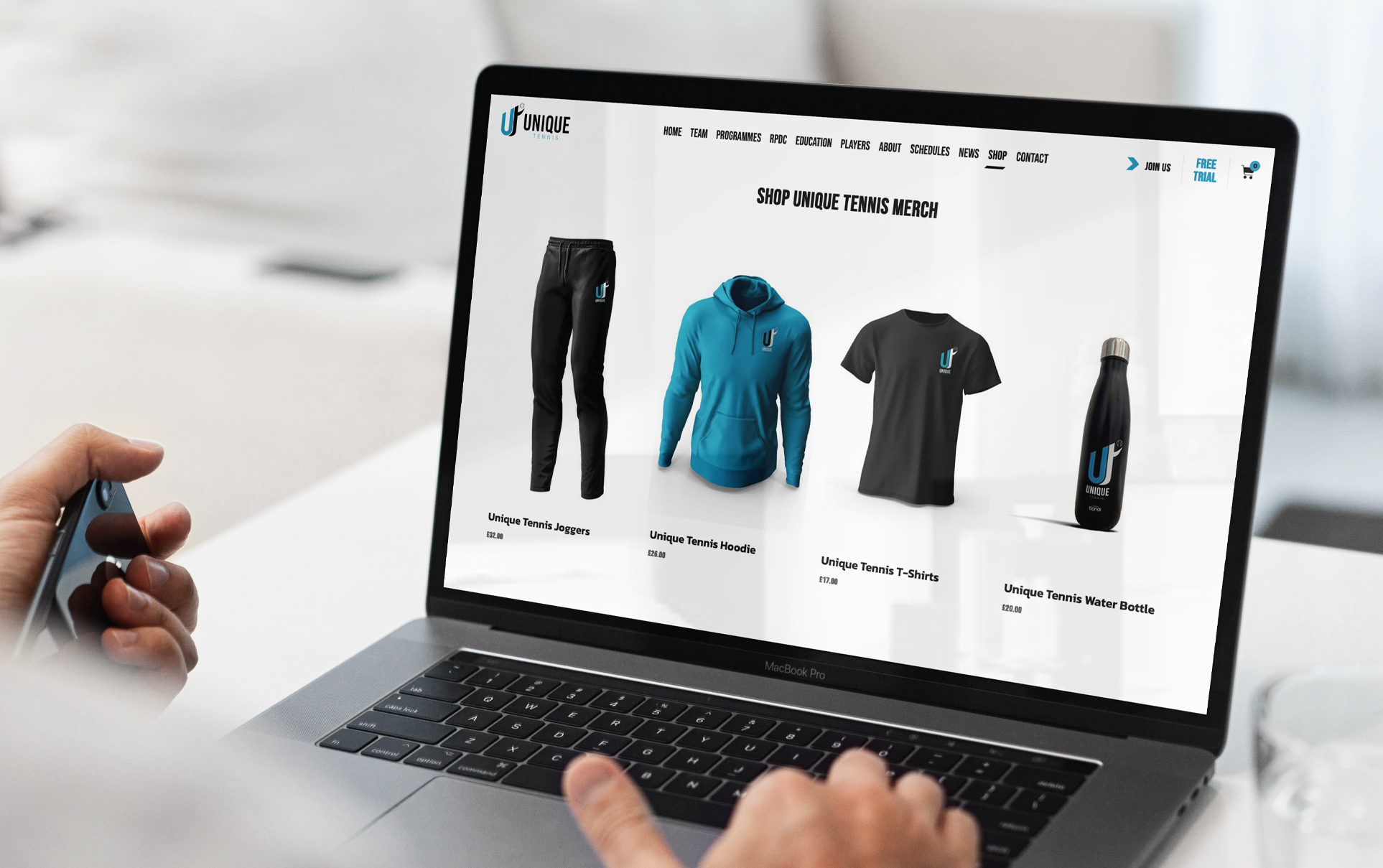 Colour Palette
The colour palette selected for Unique Tennis was thoughtfully curated to reflect the essence of the sport and the academy's values. It consisted of bold, energetic hues that conveyed a sense of dynamism and passion, mirroring the intensity of the game itself. These colours not only created a visually engaging website but also contributed to the overall branding, leaving a lasting impression on visitors. The combination of vibrant tones underscored Unique Tennis's dedication to excellence and its mission to inspire aspiring tennis players, making the website a captivating and memorable digital experience.
Typography
The fonts meticulously selected for the website played a crucial role in reinforcing Unique Tennis's visual identity. Careful attention was paid to typography, ensuring that it not only enhanced the website's readability but also conveyed a sense of professionalism and passion for the sport. The choice of fonts for headings, body text, and other elements was made with the goal of creating a cohesive and aesthetically pleasing design.
Premium Features
We made sure that the Unique Tennis website incorporated premium features, with a particular emphasis on the landing page system, which played a pivotal role in running promotions effectively. Additionally, the e-commerce store we implemented allows them to seamlessly sell their exclusive merchandise, enhancing their online presence and revenue opportunities. These top-notch features were instrumental in creating a dynamic and successful digital platform for Unique Tennis, catering to both promotional needs and merchandising goals.
We are absolutely thrilled with the outstanding results achieved through the branding and website development. The transformation of our brand and the creation of this remarkable website have exceeded our expectations. We now possess a brand that has the potential to evolve into one of the foremost tennis academies in the UK. The remarkable success of this project has filled us with confidence and excitement about the future, and we look forward to continuing our journey towards excellence in the world of tennis, with this dynamic and impactful online presence paving the way for our aspirations.