Overview
Unity Funeral Care
UI / UX,

WordPress Web Design

2022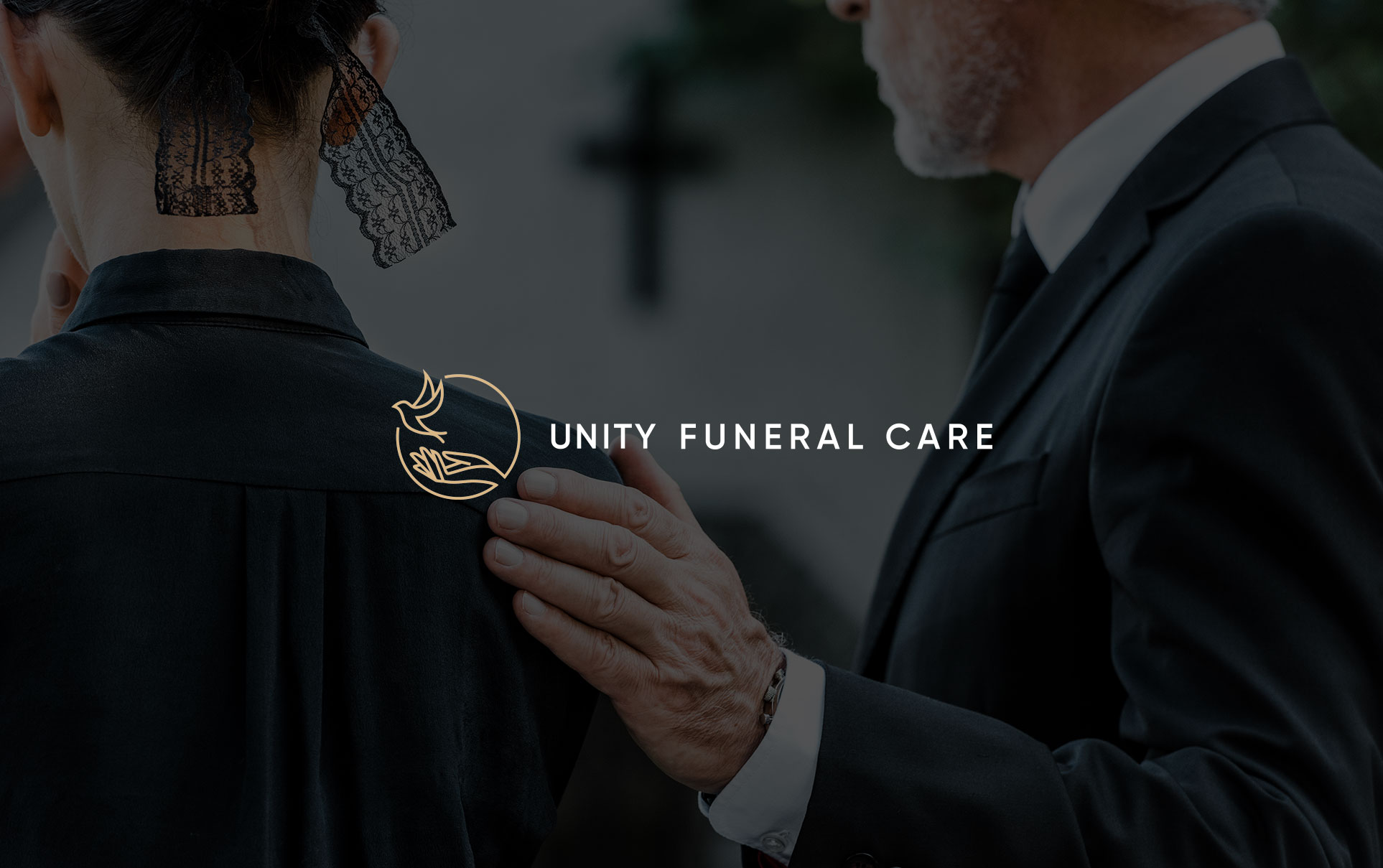 A tasteful design for a multi-faith funeral provider.
Unity had been established for some time and previously operated without a website. It was important for them to partner with an agency that would something without losing sight of their values.
We provided full project management for Unity including the sourcing of suitable photography and images. The result is a website with a consistent visitor experience on desktop tablets and mobile devices.
Colour Palette
When designing Unity Funeral Care's website, we remained faithful to the brand's identity by employing a clean and minimalist colour scheme. This approach enabled us to craft a website that resonates with the sensitivity of the audience searching for their funeral services.
Typography
Following a thorough examination of the brand guidelines and a deep understanding of the website's desired messaging, we proceeded to assess the typography used in the website's design. Consequently, we made the deliberate choice to transition to a web-safe font that aligns harmoniously with the brand's core identity and intended message
Premium Features
With a deep understanding of Unity Funeral Care's specific needs and objectives, we carefully curated and implemented the essential features for their website. This thoughtful approach not only ensured a user-friendly experience but also granted them comprehensive control over every aspect, fulfilling their requirements and expectations.
Bond Media has truly excelled in creating our website. Not only does it look and feel amazing, but the website's admin interface is incredibly user-friendly. We want to extend our heartfelt thanks to Team Bond for their outstanding work!