Overview
Eggfree CakeBox
Magento E-commerce,

UI / UX

2017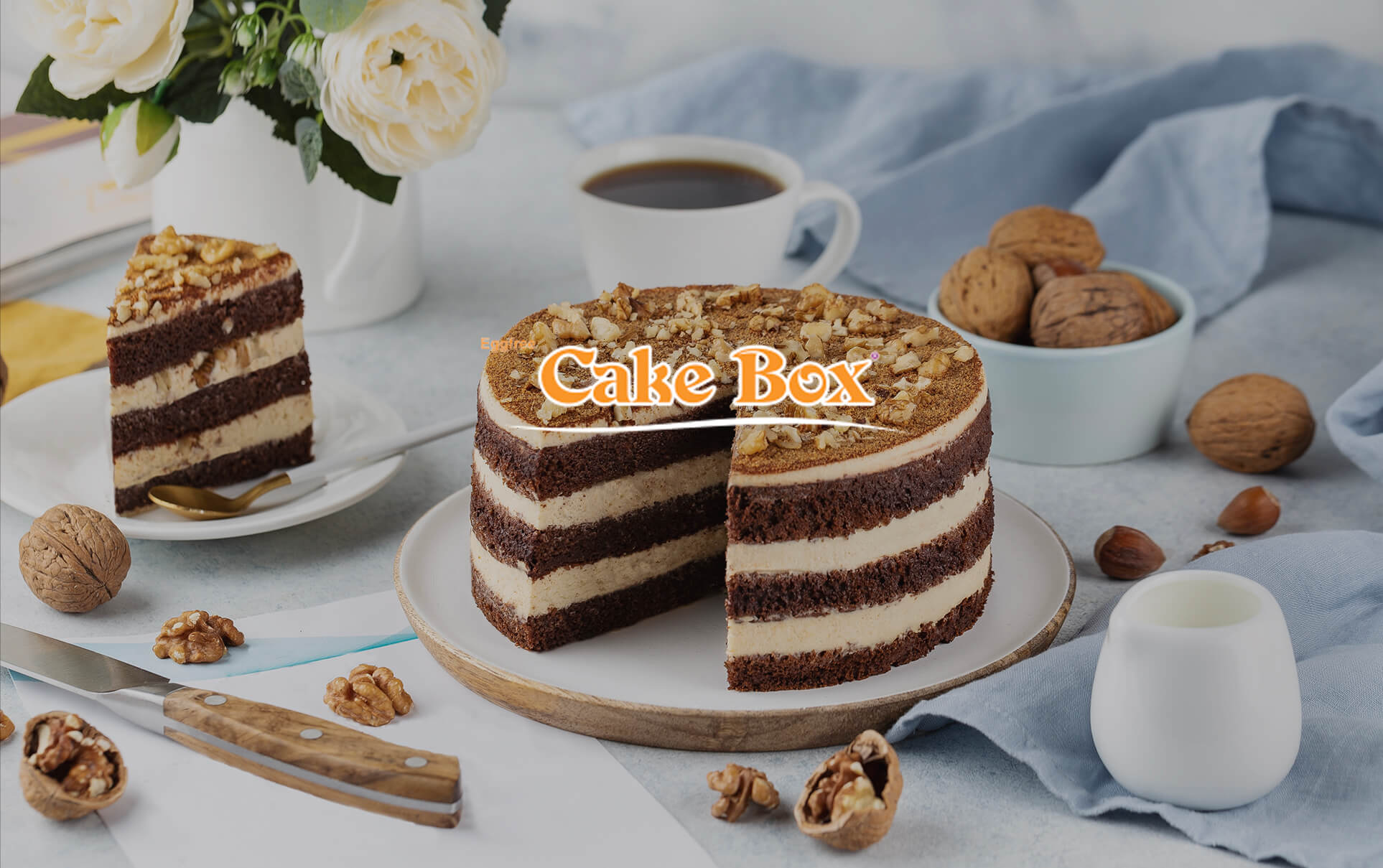 Egg free cakes are a high street phenomenon selling a huge range of cakes to an enthusiastic customer base.
Egg-free cakes are a high street phenomenon selling a huge range of cakes to an enthusiastic customer base.
A complete visual overhaul based on Magento 2 – the new website gives the team control over the shopping experience from the addition of new cakes to the customer's collection at one of their stores.
Colour Palette
The colour palette thoughtfully applied to the Cake Box website was a pivotal element in conveying the brand's unique personality and message. Each colour was chosen with great consideration to ensure it resonated with the essence of Cake Box's branding in addition to their delicious and delightful cakes. The palette was a harmonious blend of warm and inviting tones, invoking a sense of comfort and indulgence.
Typography
The fonts thoughtfully incorporated into the Cake Box website were chosen with great care and precision. This selection went beyond mere aesthetics; it was a deliberate choice made to encapsulate the essence of Cake Box's brand identity. From headers that made a bold statement to body text that ensured readability, every aspect of typography was meticulously crafted to maintain a cohesive and professional appearance.
Bespoke Magento 2 Website
Premium Features
Cake Box's e-commerce platform demanded many distinctive features, including a CSV product manager, a store locator system capable of managing lead times for cake orders, custom PDF order sheets, and various other functionalities. To meet these specific needs, we leveraged Magento 2 as the foundational codebase and then crafted bespoke modules tailored to the company's unique requirements. This approach ensured a highly customised and seamless user experience, aligning perfectly with Cake Box's objectives and enhancing their online presence.
Customised order details PDF
Bond Media has not only been very helpful and professional throughout but has also consistently exceeded our expectations. Their expertise and commitment to our project were evident from the beginning, and their dedication to achieving our goals was truly remarkable. The level of support and guidance they provided was instrumental in the success of our project. We couldn't have asked for a more reliable and capable partner in bringing our vision to life. Bond Media's outstanding work and professionalism have made a significant impact on our business, and we are extremely grateful for their exceptional service.